Disabilities Job and Resource Fair set Oct. 18 at Goodwill Industries
Published: Oct. 16, 2023 at 8:37 PM CDT
SHREVEPORT, La. (KSLA) - Throughout October, Goodwill Industries of North Louisiana is joining employers, government agencies and nonprofits in honoring the contributions of workers with disabilities by celebrating National Disability Employment Awareness Month.
Goodwill Industries is hosting its Disabilities Job & Resource Fair on Wednesday, Oct. 18.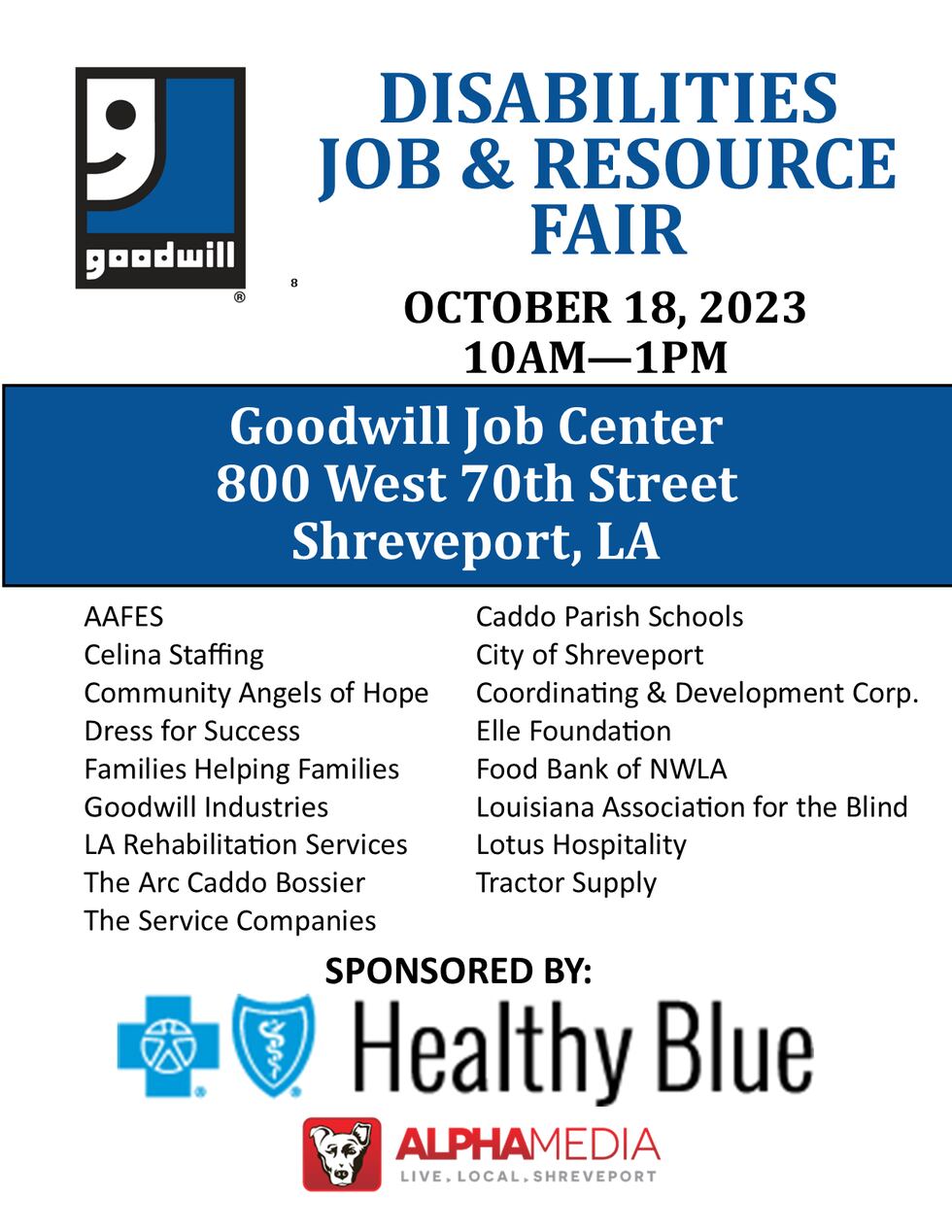 On Monday, Oct. 16, KSLA was joined live by Darlene Robinson, open placement manager for Goodwill Industries. She discussed what people can expect from the resource fair, what employers will be there and why it's important for companies to hire individuals with disabilities.
The fair will be held from 10 a.m. to 1 p.m. at the Goodwill Job Center, located at 800 W. 70th St. in Shreveport.
WATCH THE FULL INTERVIEW HERE:
MORE FROM THE KSLA CAFE:
Copyright 2023 KSLA. All rights reserved.