Caddo sheriff candidates field questions during forum at NLTCC
Published: Oct. 10, 2023 at 9:48 PM CDT
SHREVEPORT, La. (KSLA) - The North Shreveport Business Association held a forum Tuesday, Oct. 10 featuring the six candidates running to be Caddo Parish's first new sheriff in more than 20 years.
The forum was held at Northwest Louisiana Technical Community College's (NLTCC) Shreveport campus on North Market Street.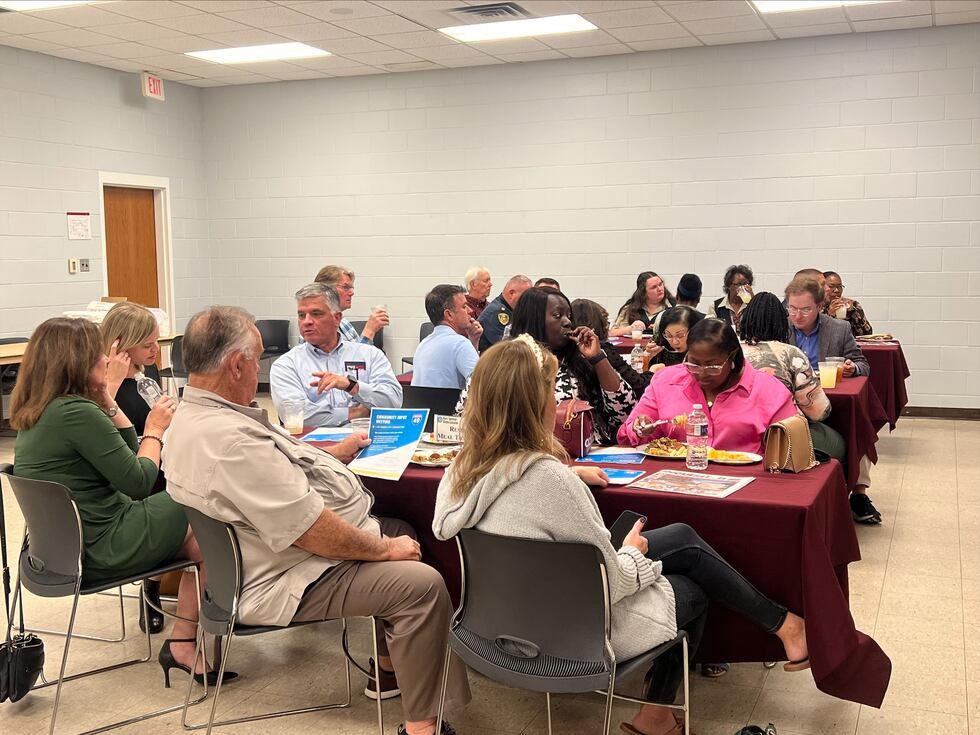 "I want to get to know these people," Adam Johnston, CEO and president of Citizens Bank & Trust Co., said of the candidates. "I want to get to know what their platform and planks are so that we can create a more sustainable economical development for northwest Louisiana."
Louisiana's elections will be held Saturday (Oct. 14).
The six Caddo sheriff candidates were asked a host of questions during the forum. Following are their responses when asked:
What are your top priorities as sheriff? And how do you plan to implement these priorities while paying attention to the cost to the taxpayers of Caddo Parish?
Shayne Gibson: "First on my list of priorities is going to be to improve the mental wellness. We've done that at the Greenwood Police Department for little to no cost through the agency. A lot of programs that are focused on improving mental wellness for employees is free courses. You just have to send the person to the classes. Some of them even includes the food and lodging."
Patricia Gilley: "So, question is what are the main topics, I only have two minutes, so here they are. The Commision of Accreditation of Law Enforcement agencies. That is number one and has to start week one because it takes two years to get this accreditation. It's by the group of law enforcement agencies."
Eric Hatfield: "Violent crime is the thing that's most prevalent on every one of our agendas and rightfully so. We have an epidemic, but we have a way to fix this. My very first plan when it comes to violent crimes is to be working in the inner city. The Caddo Parish Sheriff's Office, we will use our brightest best officer form tactics units' kind of like they did with things in the past."
Hersey Jones Jr.: "My top priority in establishing that tone is to start with law enforcement. I say criminals can't be in law enforcement. We need to establish a tone and you can't join law enforcement, break the law and get a pass. Makes no sense; that's not law enforcement."
John Nickleson: "I am committed to doing the same as the sheriff of Caddo Parish. I will make sure that my deputies have the resources they need to do their job. Also, important that the sheriff office continue to coordinate closely with federal and state partners. Those are all the federal agencies that are in law enforcement space here and Shreveport Police Department."
Henry Whitehorn: "My top priority is going to be to provide the level of protection for our community, for our employees that you've all been asking for. When it comes to violent crime, I will work with the local, state and federal partners to ensure that we are taking guns, illegal guns, off our streets and putting violent criminals where they need to be."
Copyright 2023 KSLA. All rights reserved.