Candidates participate in forum at Centenary College
Published: Oct. 9, 2023 at 11:43 PM CDT
SHREVEPORT, La. (KSLA) — People were given an opportunity to meet political candidates immediately before a forum Monday (Oct. 9) at Centenary College in Shreveport.
The gathering was sponsored by the participating candidates who are running for election Oct. 14.
Commenting before the event. coordinator Hannah Gamble said, "I just think it's important to actually have the opportunity to meet the candidates face to face. And you'll have the opportunity to ask questions and also catch them before and after the event.
One woman said she came to hear more about the candidates' platforms.
"I just wanted to hear about the people in the race, their vision, their mission, and really know those who are interested in leading in our city," Mukonda Banda said.
A Cedar Grove resident emphasized the importance of voting and holding elected officials accountable.
"It's important that everyone vote because I want people to understand that their vote does count," Kimberley Jones said. "I want to show my daughter, who's a 10th-grader, that this is something that we've fought long and hard for and we need to continue to do it."
KEY ELECTION DATES
Oct. 10: Deadline to request a mail/absentee ballot from the registrar of voters office
Oct. 13: Deadline for registrar to receive completed mail/absentee ballot
Oct. 14: Gubernatorial primary election
Nov. 18: Gubernatorial general election (Runoff elections will be held on this date)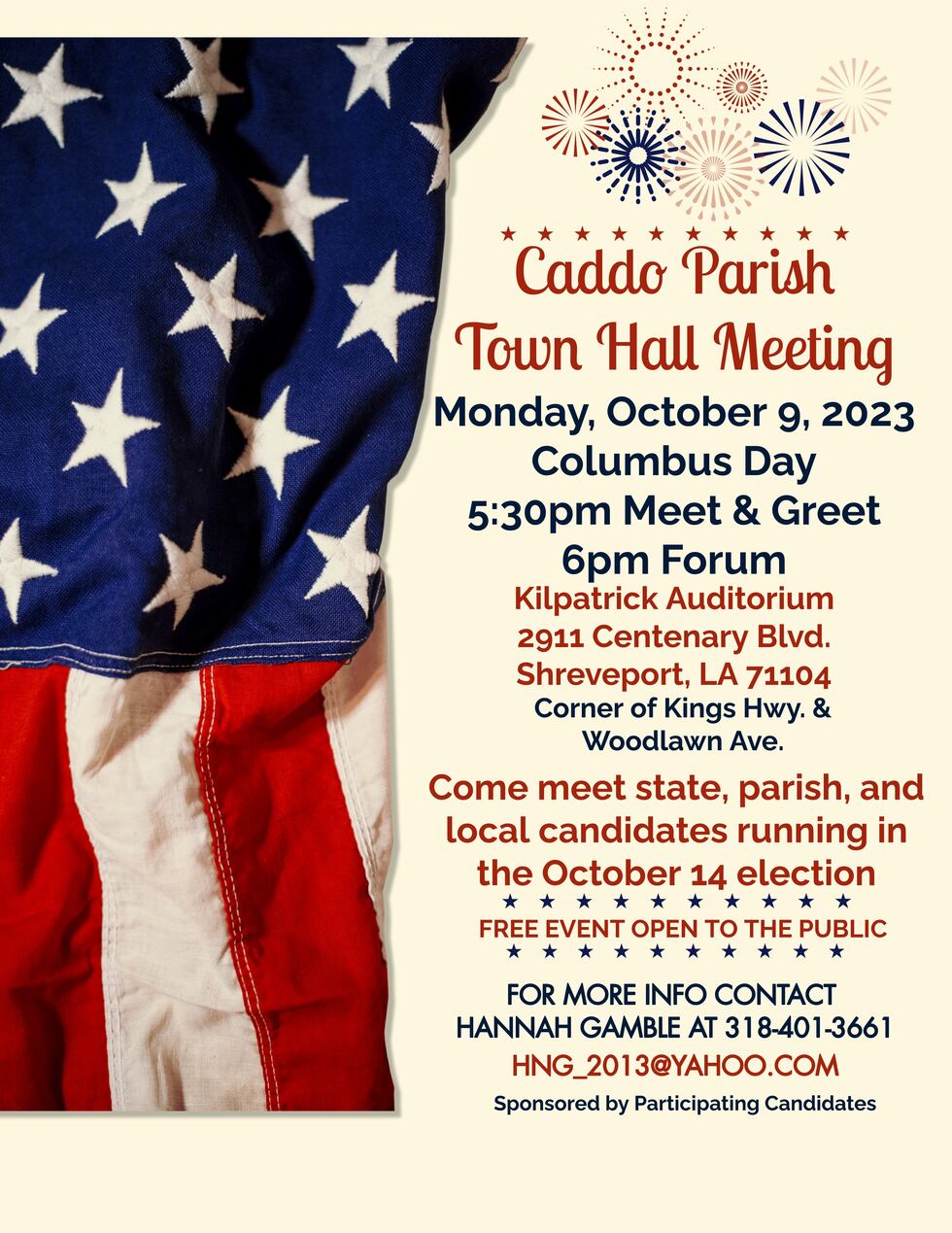 Copyright 2023 KSLA. All rights reserved.