Candidate forum set Oct. 9 at Centenary College
The gathering will be preceded by a half-hour meet-and-greet session starting at 5:30 p.m.
Published: Oct. 7, 2023 at 4:14 PM CDT
SHREVEPORT, La. (KSLA) — People will have an opportunity to meet political candidates immediately before a forum Monday (Oct. 9) at Centenary College in Shreveport.
The gathering, sponsored by the participating candidates, will be held in Kilpatrick Auditorium at the corner of Kings Highway and Woodlawn Avenue. Featured will be state, parish and local candidates who are running for election Oct. 14.
There will be a half-hour meet-and-greet session starting at 5:30 p.m. The candidate forum is set to get underway at 6 p.m.
Call coordinator Hannah Gamble at (318) 401-3661 or send email to hng_2013@yahoo.com to learn more.
KEY ELECTION DATES
Oct. 7: Last day of early voting for Oct. 14 elections
Oct. 10: Deadline to request a mail/absentee ballot from the registrar of voters office
Oct. 13: Deadline for registrar to receive completed mail/absentee ballot
Oct. 14: Gubernatorial primary election
Nov. 18: Gubernatorial general election (Runoff elections will be held on this date)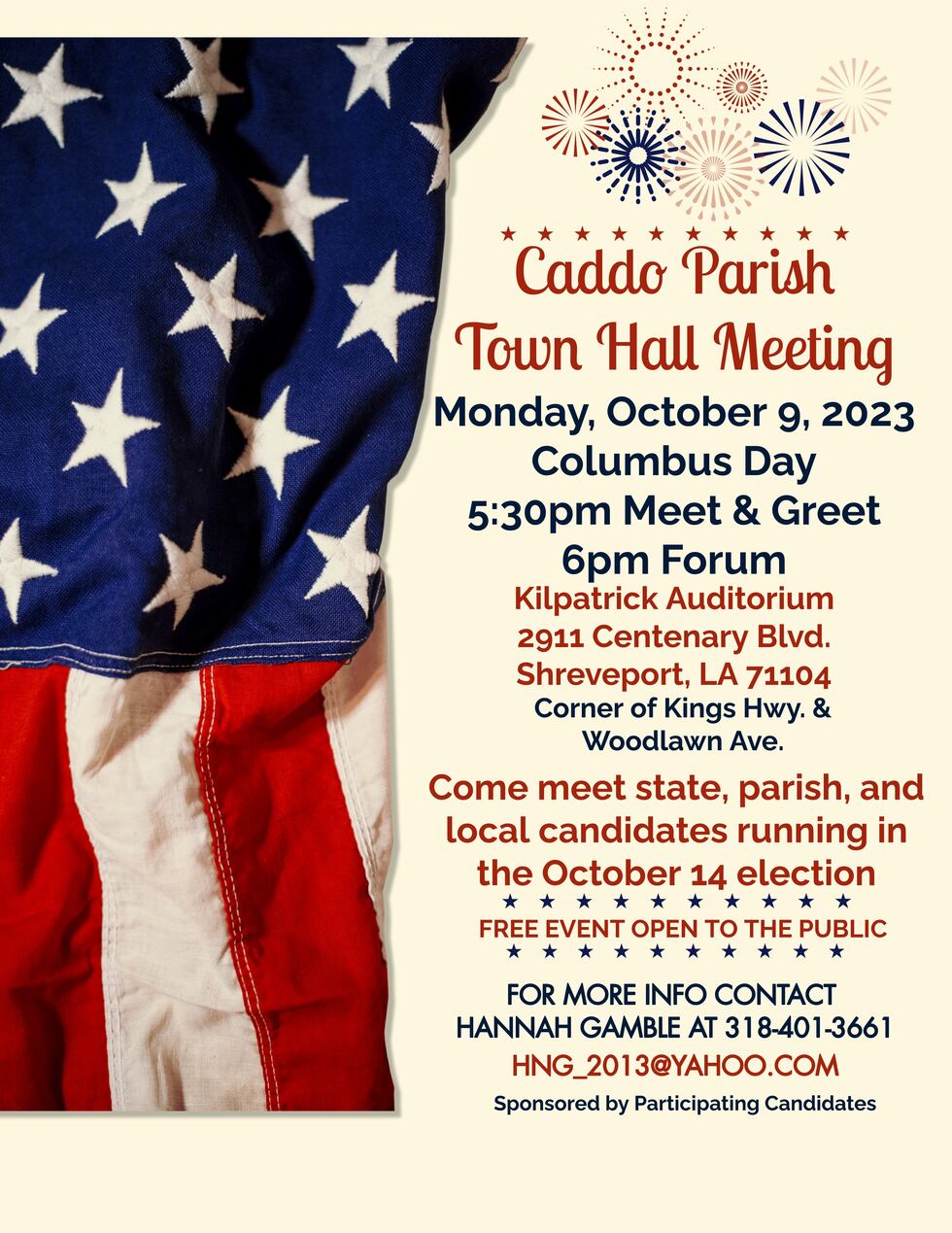 Copyright 2023 KSLA. All rights reserved.