Shreve Memorial Library lets 'freedom read' for Banned Books Week
Published: Oct. 4, 2023 at 7:11 PM CDT
SHREVEPORT, La. (KSLA) - Calling all book lovers to Shreve Memorial Library for Banned Books Week!
Banned Books Week is an annual celebration that takes place the during the last week of September or the first week of October. It highlights the effects of censorship of library materials and the freedom to read.
The week also spotlights current and historical attempts to censor books in libraries and schools, bringing together the entire book community in shared support of the freedom to seek and express ideas. The theme for Shreve Memorial Library branches' Banned Books Week is "Let Freedom Read."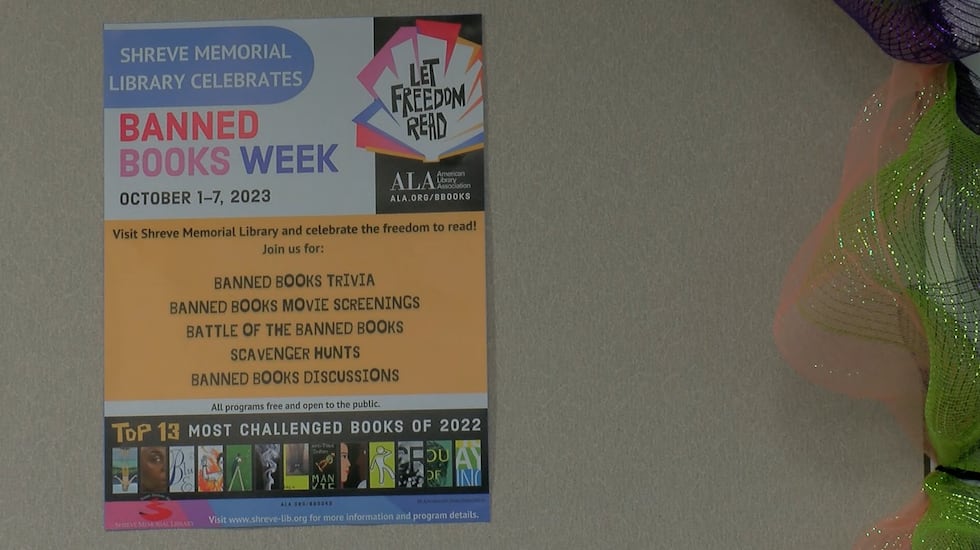 Samantha Bonnette, the marketing and developmental manager at Shreve Memorial Library, believes everyone should be able to go to the library and pick out a book they enjoy.
"Libraries in general are against banning books because we want everyone who uses the library to be able to come into a library and find a book that reflects their personal experience and their personal interest."
Each year during banned books week, books that have been challenged or requested to be pulled from library shelves are highlighted in order to discuss the harmfulness of censorship.
"There have been a variety of reasons why books are challenged. It could be everything from, as I mentioned, LGBTQ content or books being sexually explicit, to books that deal with racism or witchcraft. Just something someone finds offensive or takes exception too," Bonnette said.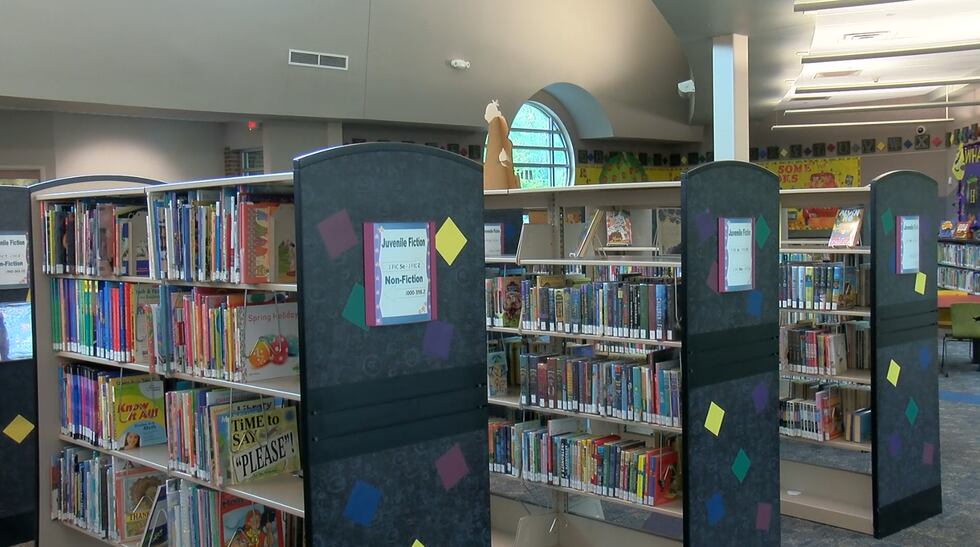 In 2022, the American Library Association Office for Intellectual Freedom tracked 1,269 demands to ban or restrict library books and resources, the highest number of attempted book bans since ALA began compiling data about censorship in 1990. Go here for the Top 13 Most Challenged Books of 2022.
"Books of all ages have been challenged. We hear the most about those that are challenging children's books that they find are not appropriate for children."
Shreve Memorial Library will celebrate this week with movie screenings, crafts and interactive activities that are free and open to the public.
Copyright 2023 KSLA. All rights reserved.