Livestock trailer fire causes traffic stall on I-49 N; roadway could be shut down for hours
Published: Sep. 22, 2023 at 5:09 PM CDT
|
Updated: Sep. 22, 2023 at 5:40 PM CDT
CADDO PARISH, La. (KSLA) - Caddo Parish Sheriff's deputies have closed part of I-49 North due to a fire involving an 18-wheeler tractor trailer transporting live cattle, said Sheriff Steve Prator.
The fire happened on Friday, Sept. 22., just before 2 p.m., on I-49 N just south of the Southern Loop exit. Caddo Fire District #6 arrived at the scene and extinguished the fire that occurred in the trailer's back wheels.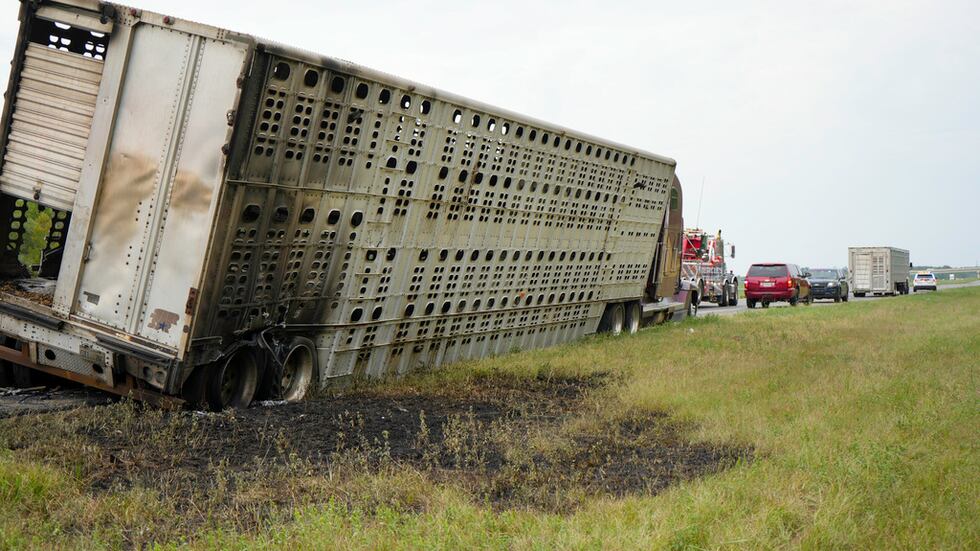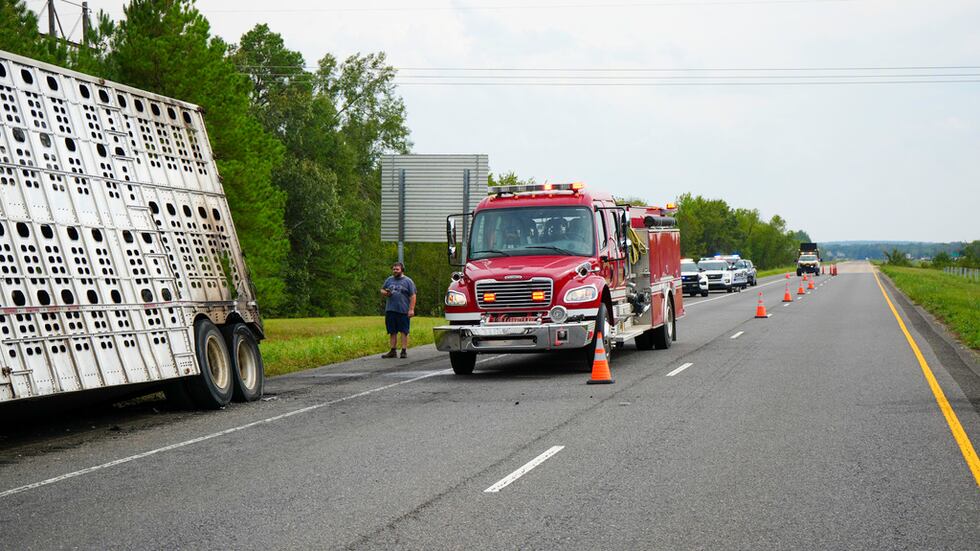 The driver was not injured.
The roadway could be shut down for hours as crews work to move the animals onto another trailer.
Copyright 2023 KSLA. All rights reserved.