Regional art contest in Texarkana, Texas open to creative individuals of all ages
Published: Sep. 21, 2023 at 3:09 PM CDT
|
Updated: Sep. 21, 2023 at 6:43 PM CDT
TEXARKANA, Texas (KSLA) - Texarkana officials are calling out all artists and aspiring artists in the area.
A regional art contest is underway in Texarkana and city leaders are hoping the results will help the city's future growth. Texarkana city leaders want to see what a revitalized downtown could look like through the eyes of the community with a regional art contest.
[RELATED STORY: Art contest being held to 'Design Downtown' Texarkana]
Residents are asked to submit artwork and sketches of a public space, street, or building in the downtown Texarkana Arts & Historic District.
"More and more people are coming to downtown to open their businesses in these older buildings on both sides of the state line, and we want to see what a community member can dream up," city spokesperson Brooke Stone said.
Stone, who is also the communication manager for the city, said this contest is opened to residents in Bowie, Cass and Miller counties. Residents can submit any art medium including digital, oil and even crayon since the contest is opened to elementary school students.
"You don't have to be an artist to enter it. You just have to be really imaginative and creative and want to see downtown grow."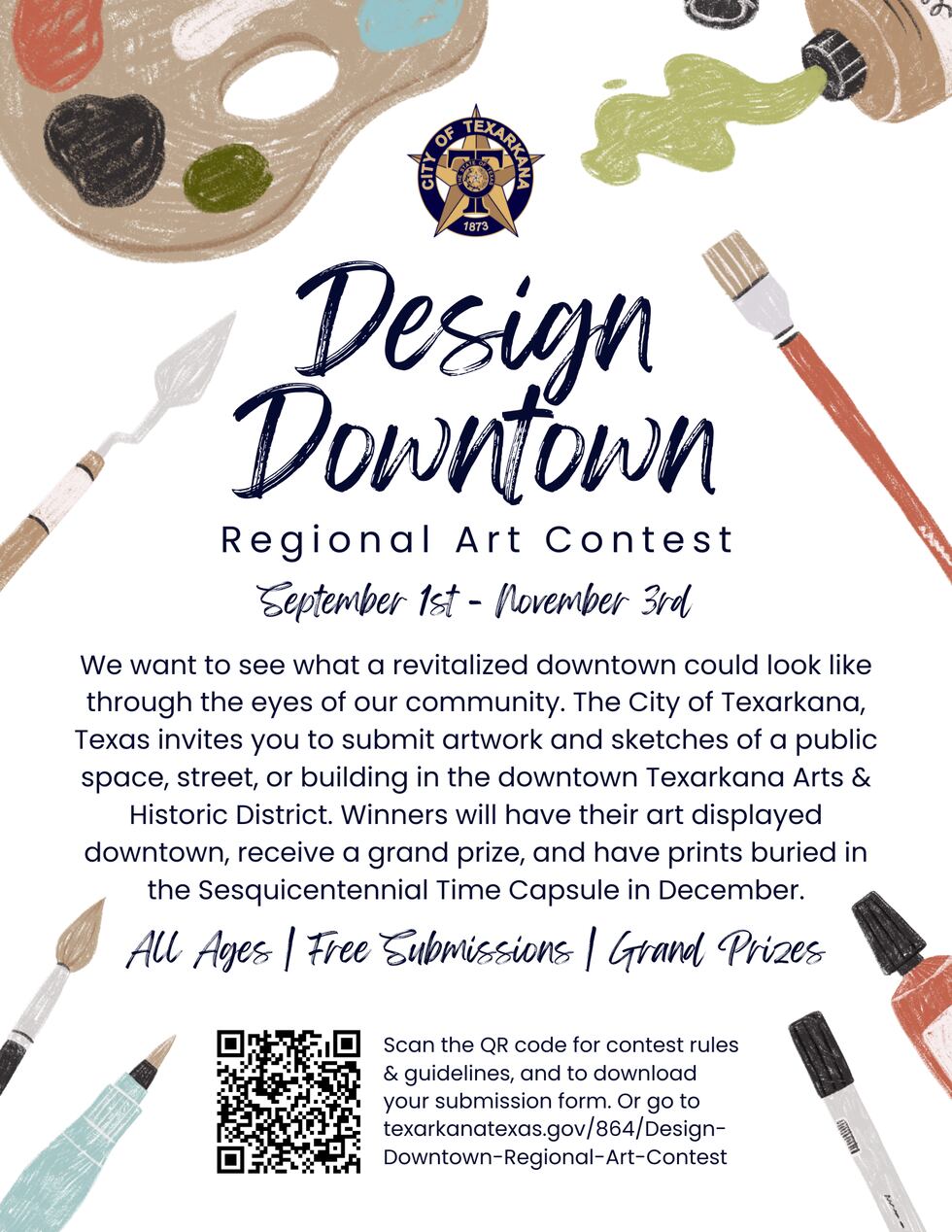 Artwork can be submitted from Sept. 1 until Nov. 3 at Texarkana Texas City Hall, located at 220 Texas Boulevard. Reproductions of the winning art will be put inside a time capsule in December as part of the Sesquicentennial Celebration of Texarkana. While Design Downtown is a friendly competition, city leaders hope this will encourage more growth in downtown Texarkana.
For more information about the contest, click here.
Copyright 2023 KSLA. All rights reserved.