Man sentenced to three decades in prison for distributing counterfeit drugs that led to deaths
Published: Sep. 20, 2023 at 3:27 PM CDT
|
Updated: Sep. 20, 2023 at 3:34 PM CDT
TEXARKANA, Texas (KSLA) - A Texarkana man, who sold thousands of fake oxycontin pills that contained fentanyl, was sentenced to 370 months in federal prison for drug trafficking violations.
On Wednesday, September 20, Terrance Lamar Peacock, also known as T, 32, pleaded guilty to conspiracy to possess with intent to distribute fentanyl resulting in death. U.S. District Judge Robert W. Schroeder III sentenced him to three decades behind bars.
According to information presented in court, between November 2018 and March 2022, Peacock conspired with at least three others, including his brother Michael Peacock, to distribute fentanyl, methamphetamine, marijuana and a synthetic opioid known as U-47700.
The U.S. Attorney's Office said Peacock and his co-conspirators distributed thousands of blue pills that were stamped to mimic 30mg oxycontin pills, known on the streets as "M-30s," but the pills were counterfeits that instead contained fentanyl. Peacock and his associates also sold pills that were claimed to be ecstasy but contained methamphetamine and caffeine.
Three victims died. One victim had to be resuscitated following the administration of Narcan after ingesting fake M-30 pills that contained fentanyl they had purchased directly from either Terrance Peacock or Michael, his brother.
During the execution of search warrants at their homes and stash houses, law enforcement seized multiple firearms from the defendants.
"Fentanyl kills indiscriminately, and this defendant chose to sell counterfeit M-30 pills that ultimately claimed the lives of three victims," U.S. Attorney Damien M. Diggs said. "The defendant recognized the inevitable consequences of peddling poison and chose greed over the preciousness of life. Today's significant sentence should send a powerful message to those who choose to distribute fentanyl resulting in death—the Eastern District of Texas will aggressively prosecute these cases to assist in combatting the opioid epidemic that has claimed the lives of so many victims."
According to officials with the attorney's office, Michael Peacock and Justin Owens have pleaded guilty and are awaiting sentencing. Codefendant Deablo Lewis is scheduled for trial in January 2024.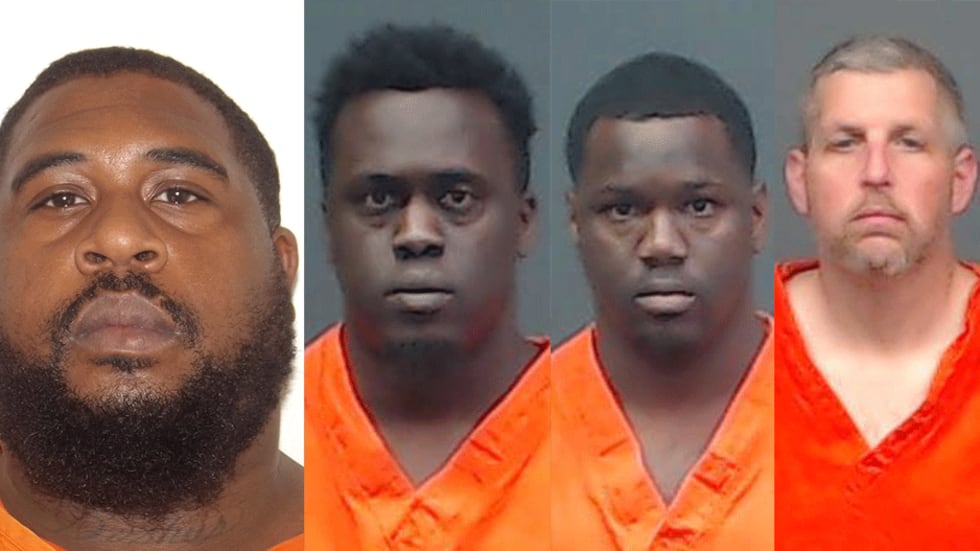 CRIME IN THE ARKLATEX
Copyright 2023 KSLA. All rights reserved.