Shreveport Common awarded with SATW Phoenix Award
Published: Sep. 9, 2023 at 9:20 AM CDT
SHREVEPORT, La. (KSLA) - A historical and creative district, Shreveport Common has been awarded for the transformation of the long-neglected area.
On Sept. 8, it was announced that Shreveport Common, Shreveport, Louisiana's urban cultural district, has been awarded the 2023 Phoenix Award by the Society of American Travel Writers (SATW). The announcement was given at the SATW National Conference in Puerto Rico.
The Phoenix Award recognizes destinations, individuals, organizations, governments, and firms that made extraordinary efforts in environmental, preservation, beautification of tourism sites, and cultural and/or historical conservation. The Shreveport Common district was selected because of the transformation of its long-neglected historic area into a creative and cultural community.
"I am extremely proud of the recognition Shreveport Common received from the Society of American Travel Writers," said Shreveport Mayor, Tom Arceneaux. "The Phoenix Award affirms the outstanding dedication and hard work of the countless people from The City of Shreveport, SPAR, the Shreveport Regional Arts Council, Shreveport Common, Inc., and Parish of Caddo, who helped revitalize an area in the heart of Downtown and make it something we can all be proud of."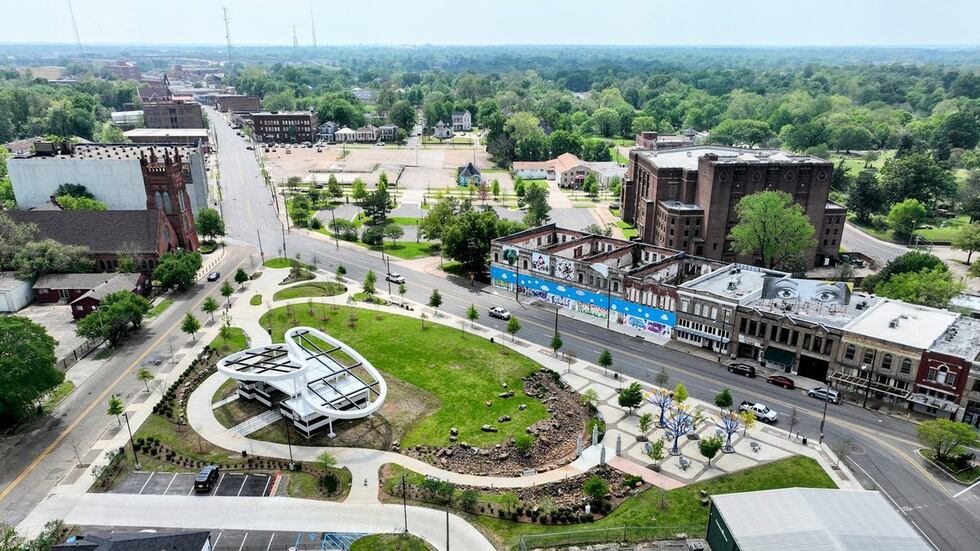 Shreveport Common's improved sites within its 9-block area include the 1929 Municipal Auditorium where Elvis and many others started their careers, The Strand Theatre, the 1922 Central Fire Station, which is now the Central ARTSTATION with a 20′ lit Art the Dalmatian, and the 20′ Flame on top of the former hose tower (now a Bed & Breakfast). The new Caddo Common Park has become a greenspace with 19′ LED-lit artist trees and an artist-designed outdoor pavilion. Eight properties in the area are on the National Register of Historic Places.
"We are thrilled," says Pam Atchison, executive director for the Shreveport Regional Arts Council. "We hope more people will come to see us, see the public art, catch one of our events, or take a tour."
Wendy Benscoter, executive director for Shreveport Common, Inc. noted that over 50 public and private partners are part of the transformation.
"The Phoenix Award is for all who have brought the redevelopment this far," says Benscoter. "It has taken a village to imagine and implement this Creative Placemaking revitalization. It's exciting to think this award will bring more people to our city to explore this unique place."
More about the Shreveport Common can be found at https://www.shreveportcommon.com/.
Copyright 2023 KSLA. All rights reserved.