KSLA INVESTIGATES: Mother says 3-year-old son choked at daycare in Shreveport
Published: Sep. 7, 2023 at 6:27 PM CDT
SHREVEPORT, La. (KSLA) - As students head back to class and parents try and find preschool options for the younger kids, one Shreveport mother is pleading with parents to do their homework after she says state childcare investigators alerted her that her 3-year-old was choked by a daycare worker.
"It's mind blowing," said Virginia Santiago, a mother.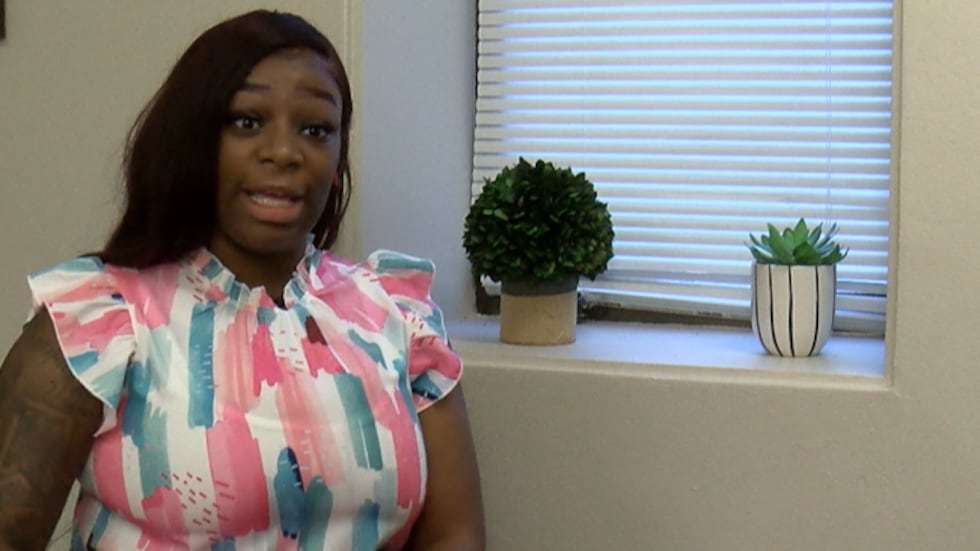 Santiago was horrified when she heard about the allegations of abuse by a daycare worker.
"It started off in her classroom. He was crying and she was frustrated and she was throwing things. She started yanking him, drug him to another classroom, and grabbed him, took him somewhere else and then she slammed him down in a chair," Santiago said.
But the video from June 21 revealed much more...
"She told me the part we couldn't see is when she had her hands around his neck," the mother said.
"As a parent myself and being an educator for 20 years and a professional of serving young children, I have never seen anything like that," said Carmella Lafitte, director of Child's Play Development Center in Shreveport.
The administration at Child's Play Development Center says they have nothing to hide. Lafitte was hired two weeks after the incident. She says the daycare did exactly what they were supposed to do.
"Contacting the authorities was initiated by us and actually contacting the parents as well," Lafitte said.
The Shreveport Police Department arrested Carneshia Tramiel, 36. KSLA has been unsuccessful in its attempts to reach out to her. SPD was able to get video footage that led to her arrest for one count of cruelty to a juvenile. They say the child suffered minor injuries, but the incident had the potential to cause serious damage.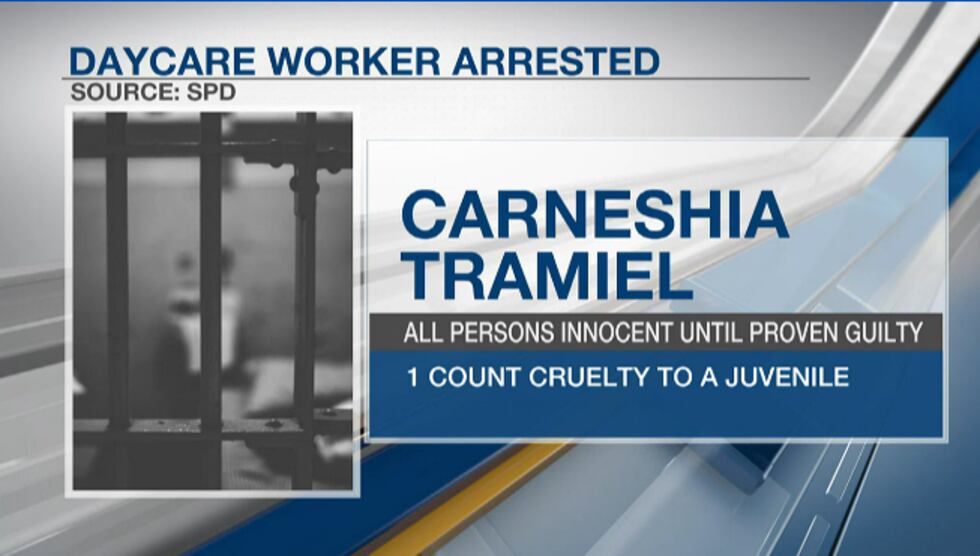 "I talk to you [Tramiel] every day and ask you every day how was his day, so for her to go and do this, it was just heartbreaking," Santiago said.
"We do have heartfelt sorrows as it relates to that and we regret anything that happened on our watch," Lafitte said.
The center agreed to pay any bills for the injury. They also reached out to this parent and all of the parents.
"To that extra step, do your research and listen to your babies," said Santiago.
"We want to know how the child is doing moving forward because we know this can have a lasting effect," said Lafitte.
This incident has prompted the childcare center to do more training and workshops to make sure this never happens again.
According to Caddo Clerk of Court records, the case is considered a felony. SPD says Tramiel's mugshot cannot be released because cruelty to a juvenile is not considered a violent offense. According to court records, Tramiel has not entered a plea yet.
The investigation is ongoing.
To look at the last 15 inspection visits for Child's Play Development Center, click here.
Copyright 2023 KSLA. All rights reserved.