Lockdown at Byrd High, Creswell Elementary lifted after reports of armed person at or near high school
Published: Sep. 6, 2023 at 12:13 PM CDT
|
Updated: Sep. 6, 2023 at 10:20 PM CDT
SHREVEPORT, La. (KSLA) — Wednesday was a scary day for some ArkLaTex students after a 911 call about a suspicious man they believe they saw with a rifle pass Creswell Elementary and head toward C.E. Byrd High nearby.
A lockdown was put in place on the two Shreveport campuses around 11:20 a.m., officials with Caddo Parish Public Schools said. That lockdown was lifted around 1 p.m. after law officers cleared the schools. Parents were notified of the lockdown via text, officials confirmed.
"It has been verified by me and others that no one entered this school at any time," Caddo sheriff's Capt. Bobby Herring said. "But out of an abundance of precaution, we had to clear both schools, make sure that the children were safe, make sure that the lockdown procedures were in place and that they worked, and it did all work. And the school's been cleared. We lifted the lockdown."
Law enforcement did not hesitate to respond.
The call first went out around 11:30 a.m. Wednesday, Sept. 6. At least 10 Shreveport police units initially responded. Another 15 units with the Caddo sheriff's office plus crews with Louisiana State Police also responded to the call.
Sheriff's Office officials confirmed law enforcement personnel responded to Byrd High to search for this possibly armed individual. Law officers searched the campus room by room.
"Law enforcement officers coordinated a search of the school, they covered every area, the inside of the school and all the grounds," Herring said. "And while that was going on, patrol officers were canvasing the area looking for this person."
Officers were also on the Creswell Elementary campus nearby.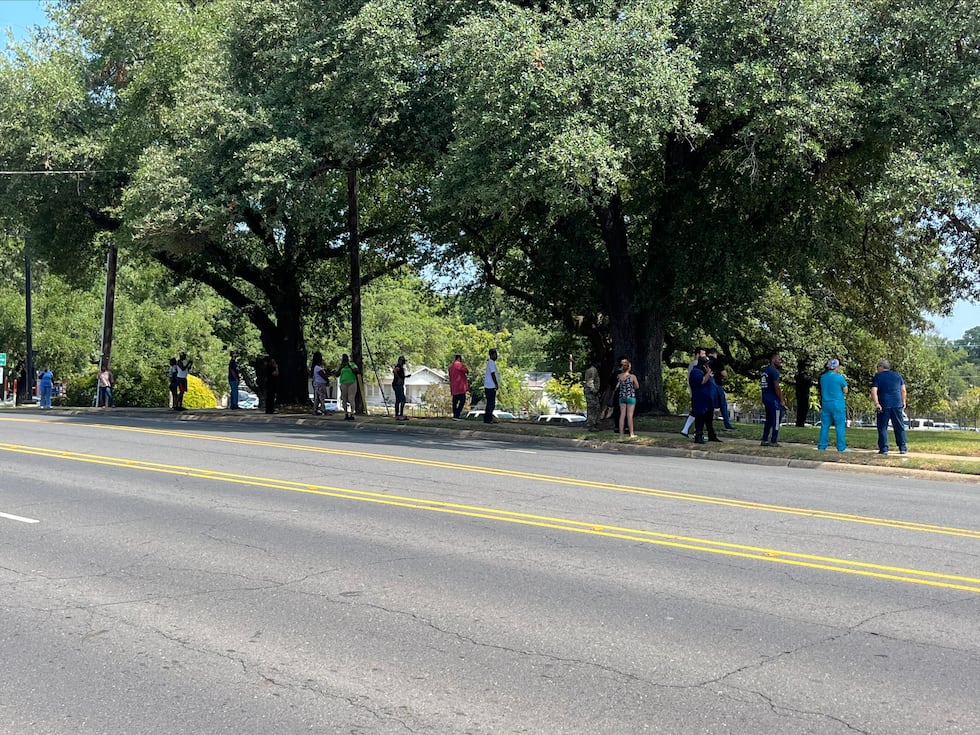 KSLA received video from inside one of the classrooms at Byrd High as officers were clearing each room.
After the search, the Sheriff's Office confirmed that they found no suspicious person on campus.
"No one entered this campus. We reviewed, we looked, we talked to several people. Obviously, we have video surveillance," Herring said. "We have seen no evidence that anyone set foot on this campus. And, more specifically, no one entered this school that was locked and secured."
Caddo School District said it has ways to communicate with parents while not jeopardizing any law enforcement investigations.
"We work with law enforcement to make sure no communications that we put out will compromise the integrity of the ongoing investigation that we have," said Marquel Sennet, of Caddo Schools. "There is a districtwide communications system that we have at our disposal that we use to communicate with parents in situations like this, that we've used on numerous occasions, even since the start of the school year."
At this time, no one has been arrested for the incident.
No other information is available right now. We will update this story when we know more.
Copyright 2023 KSLA. All rights reserved.