Woman reportedly stabs her grandfather in the face after he asks her to shower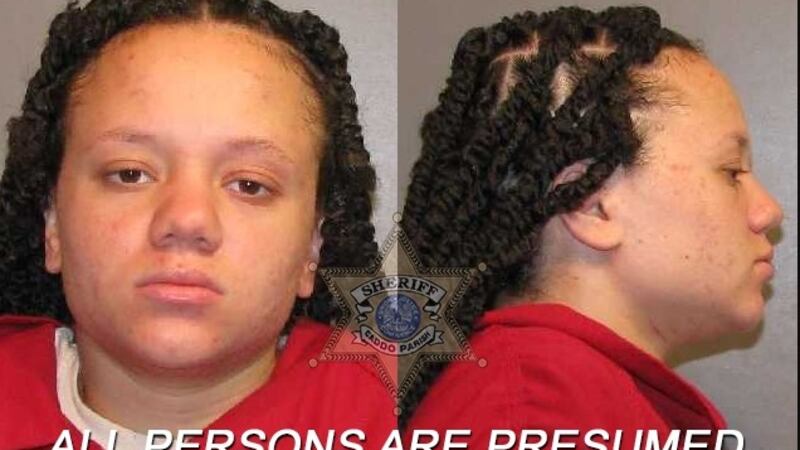 Published: Aug. 29, 2023 at 10:25 PM CDT
|
Updated: Aug. 29, 2023 at 10:34 PM CDT
KEITHVILLE, La. (KSLA) - A Keithville woman was arrested for allegedly stabbing her grandfather following an argument about her hygiene habits.
According to the Caddo Parish Sheriff's Office (CPSO), the altercation began when Carrington Harris, 22, of the 3900 block of Fountainbleu Road, got into a verbal disagreement with her grandparents after they asked her to shower. According to law enforcement, she began damaging property inside the house and then turned the power off from outside.
Detectives with CPSO said while the grandparents were trying to restrain Harris, she escaped to the kitchen and grabbed a knife, which she used to stab her grandfather in the face.
After stabbing him, Harris ran into the woods, the report continues.
She was located a few hours later, hiding behind a nearby house.
Harris was arrested and charged with one count each of domestic abuse battery and domestic abuse battery with a dangerous weapon. She is currently booked into the Caddo Correctional Center with no bond.
Caddo Parish Fire District 6 transported Harris' grandfather to Willis Knighton South. His condition is currently unknown.
CRIME IN THE ARKLATEX
Copyright 2023 KSLA. All rights reserved.