Firefighters battle at least 2 house fires
A lot of crews were dispatched so they could be rotated in and out due to the heat
Published: Aug. 26, 2023 at 4:29 PM CDT
SHREVEPORT, La. (KSLA) — Shreveport firefighters fought at least two house fires Saturday afternoon (Aug. 26).
No one was home when one occurred at 1:25 p.m. in the 200 block of Pennsylvania Avenue.
Light smoke was coming from the rear of the one-story, wood-frame residence when the first of the dozen firefighters and four units arrived, the Fire Department reported. It took firefighters only minutes to locate the fire on the outside of the structure and bring it under control.
The cause of the fire is being investigated.
At 2:37 p.m., firefighters were summoned Vine Street between Highland Avenue and Busby Street. A fire there heavily damaged a two-story, wood-frame residence, damaged two adjacent units due to the heat and spread to grass surrounding the house.
The structure in the 200 block of Vine Street was fully involved when the first firefighters arrived on the scene. No one was in the home at the time of the fire. And authorities were unsure if anyone lived there.
An SFD firefighter was injured while performing firefighting duties during the Vine Street blaze. The firefighter suffered only minor injuries and was taken to a local hospital for evaluation as a precaution.
Caddo 911 dispatch records show 22 units responded. A lot of crews were dispatched so they could be rotated in and out due to the heat, a Fire Department spokesman on the scene explained.
The Fire Department reports that it "took the efforts of 36 firefighters — 12 units, rotating effortlessly to bring this blaze under control."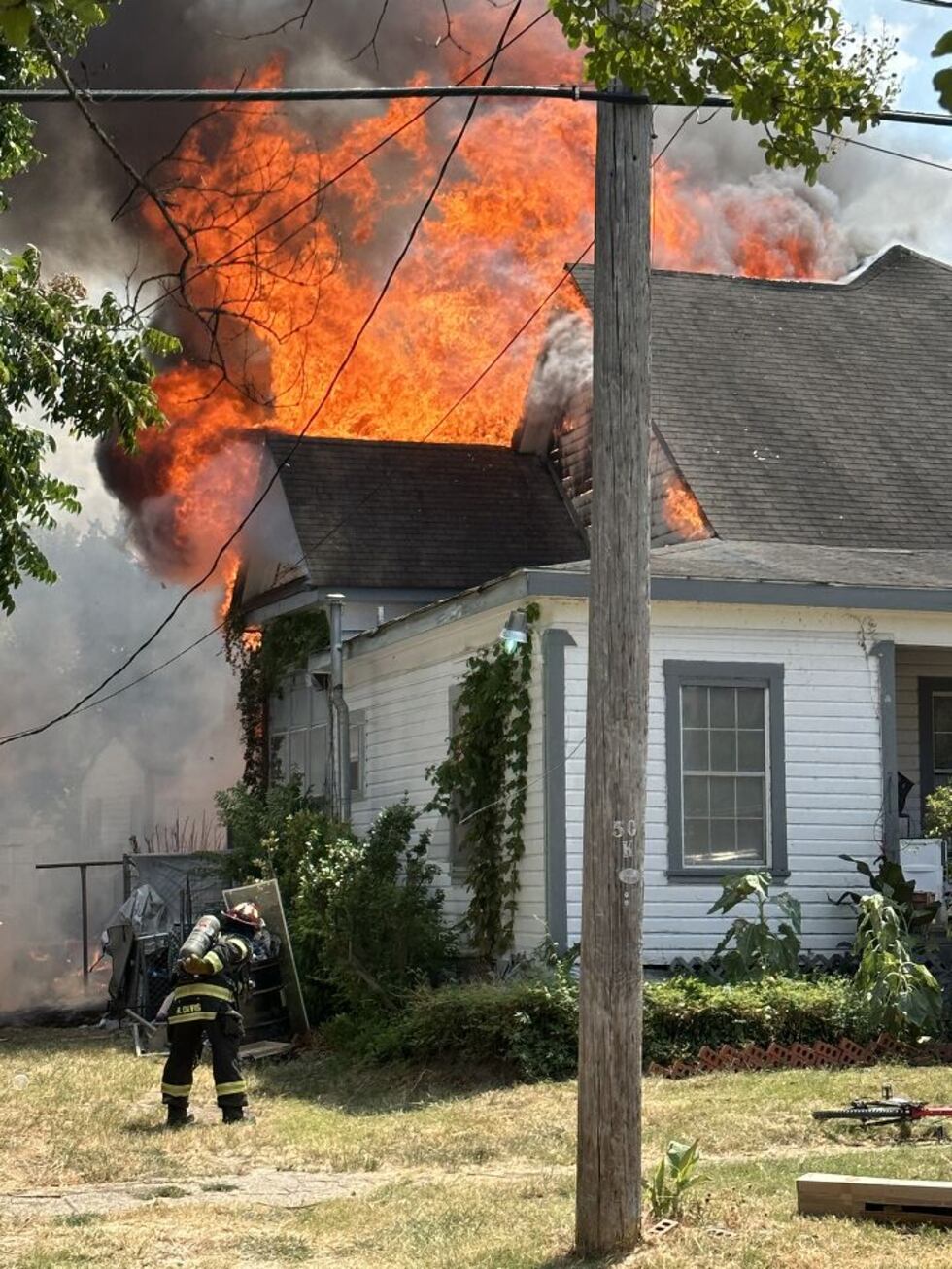 FREE SMOKE DETECTOR
If you or someone you know needs a free smoke detector, call the Shreveport Fire Department Fire Prevention Bureau at (318) 673-6740.
Copyright 2023 KSLA. All rights reserved.