Oak Meadows tenants facing water shutoff after learning complex did not pay bill
Published: Aug. 24, 2023 at 7:10 PM CDT
SHREVEPORT, La. (KSLA) - Tenants residing in Oak Meadow Apartments in Shreveport say the owner hasn't paid the water bill. And now, they're in danger of getting it turned off.
The tenants were in a panic after receiving a notice from Shreveport's water department.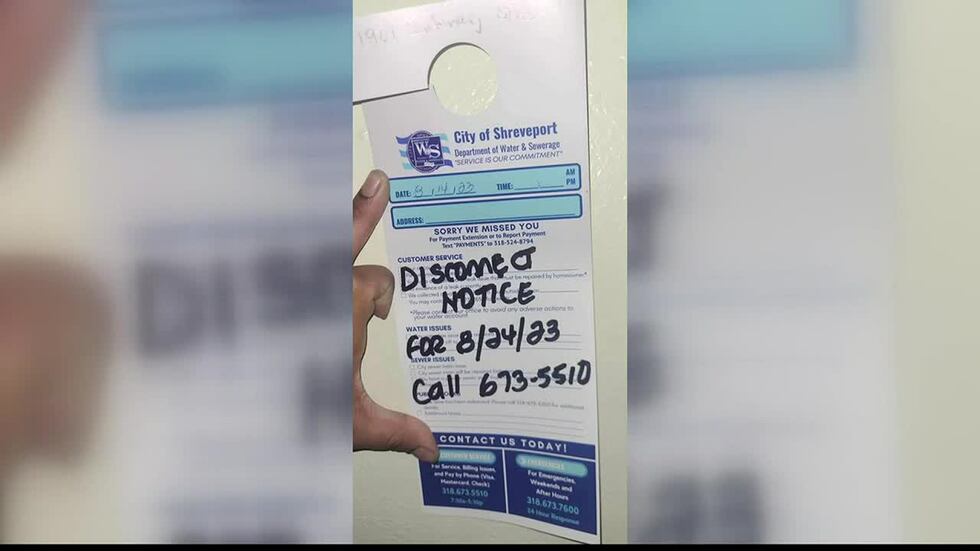 "It says it is marked for the 24th. I called that number on there, and I said 'just put the water in my name.' He said 'we have to talk to the owner,'" O'Neal Legardye, a tenant, said.
"When I called the water department a few days ago, and they said all they have to do is speak with the office manager, and I let them know [that] no one has been in the office since May.'" Nichole Gaston, another tenant, said.
Gaston says she is still holding on to July's rent money order. She's also been dealing with a broken water heater and no A/C. She has to boil water just to take a warm bath.
She says she's had enough.
"I took off work this week, so I can pack my stuff and go," Gatson said.
Not only is there an issue with the water about to be turned off, but tenants say exterior lights have already been turned off, which makes it hard to walk to their cars at night or in the early morning.
The City of Shreveport says they are trying to work something out with the owner of Oak Meadow Apartments to get the bill resolved.
If a promise to pay is worked out, it'll buy the tenants more time and peace of mind.
Copyright 2023 KSLA. All rights reserved.