Schools provide two of the healthiest meals a child will consume in a day, nutritionists say
Published: Aug. 23, 2023 at 5:48 PM CDT
|
Updated: Aug. 23, 2023 at 10:01 PM CDT
SHREVEPORT/BOSSIER CITY, La. (KSLA) — Is the food your child consumes at school a major concern for you?
School nutritionists say eating at school provides probably two of the healthiest meals a child will consume in a day.
They are packed with nutrients students need to learn and have an overall better quality diet.
"As a public school district, we have to follow USDA rules because we are federally funded," said Karla Horton, child nutrition supervisor for Bossier public schools. "So that's for the school breakfast program and for the national school lunch program."
CDC research shows students who eat breakfast and lunch at school have an overall better quality diet.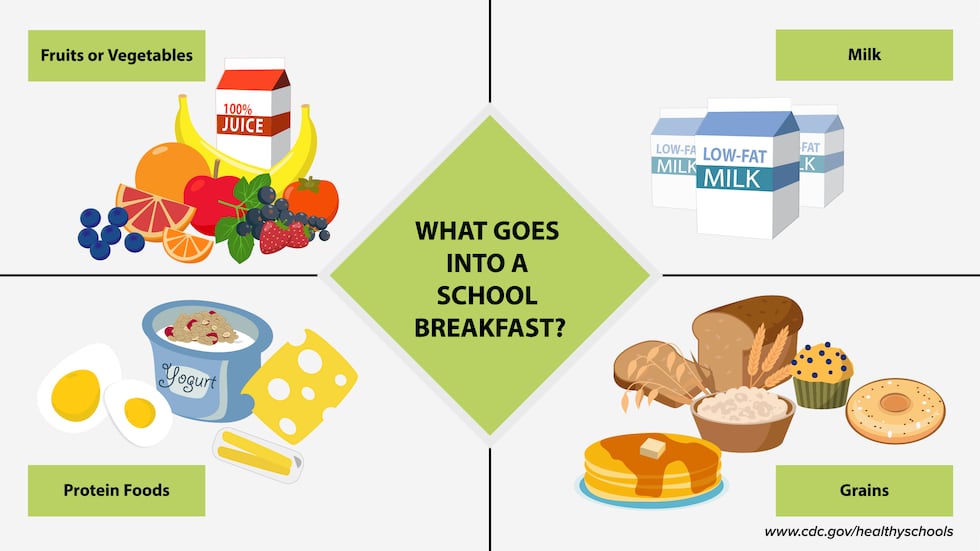 "A school lunch is going to be one of the healthiest meals a child gets. Again, because of all the nutrition requirements and being in compliance with dietary guidelines for Americans," Horton said.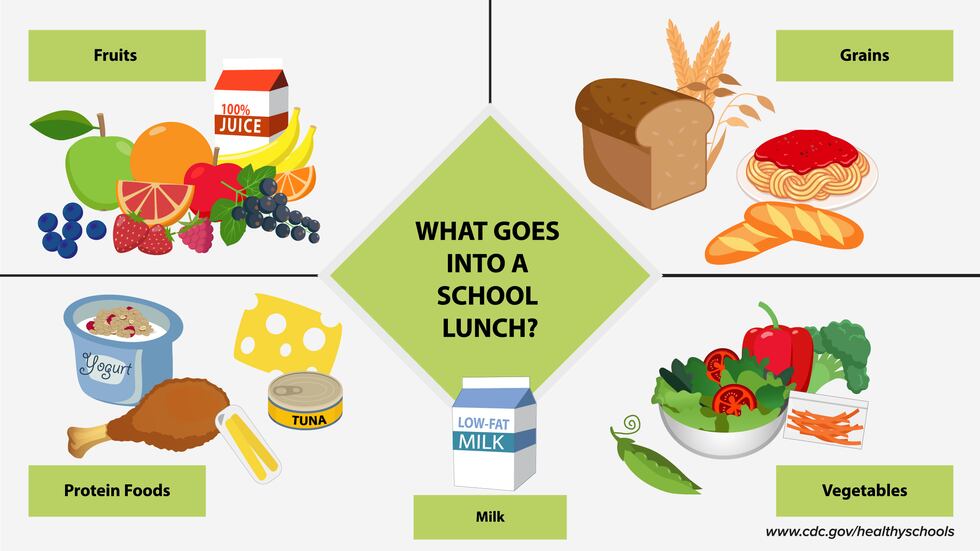 [TOP 10 THINGS YOU NEED TO KNOW ABOUT THE DIETARY GUIDELINES FOR AMERICANS, 2020-25]
There are very strict guidelines for nutrition and restrictions that include calories, fat, sodium and salt.
"Each meal is going to have, for instance, lunch will have five components. It will have a milk, a fruit, a vegetable, a grain, a meat or a meat alternative," Horton said. "And depending on the grade level of the student is how many calories that they are going to get in each meal."
School nutritionists also say the quality of the food is a top priority.
"We have top-quality vendors that we get our food from. Everything here is fresh. The vegetables are fresh, the meat is fresh. Everything is fresh," said Sidney Jernigan, child nutritionist manager for Caddo public schools.
"We do not serve fake food. It's all name-brand recognition. Tyson, Land o' Lakes, Kraft, Heinz, General Mills," Horton said. "But all of those foods that we have the brand recognition for is not the same version of what you're going to buy in the grocery store."
Although the food may be a healthier version than what students eat at home, it is all made with love.
"We prepare the food like we prepare it at home," Jernigan said. "If we won't eat it here, we won't serve it. So that's our motto."
Throughout the nation all school lunch programs are federally funded and most follow these guidelines.
[LEARN MORE ABOUT THE NATIONAL SCHOOL LUNCH PROGRAM]
Copyright 2023 KSLA. All rights reserved.