Bossier fire, BPSO officials hold news conference about wildfire threat, burn ban
Published: Aug. 23, 2023 at 8:53 AM CDT
|
Updated: Aug. 23, 2023 at 11:07 AM CDT
BOSSIER PARISH, La. (KSLA) - Officials from the Bossier Parish Sheriff's Office and Fire District held a news conference at 10 a.m. Wednesday, Aug. 23 to warn people about the continued fire danger Louisiana faces.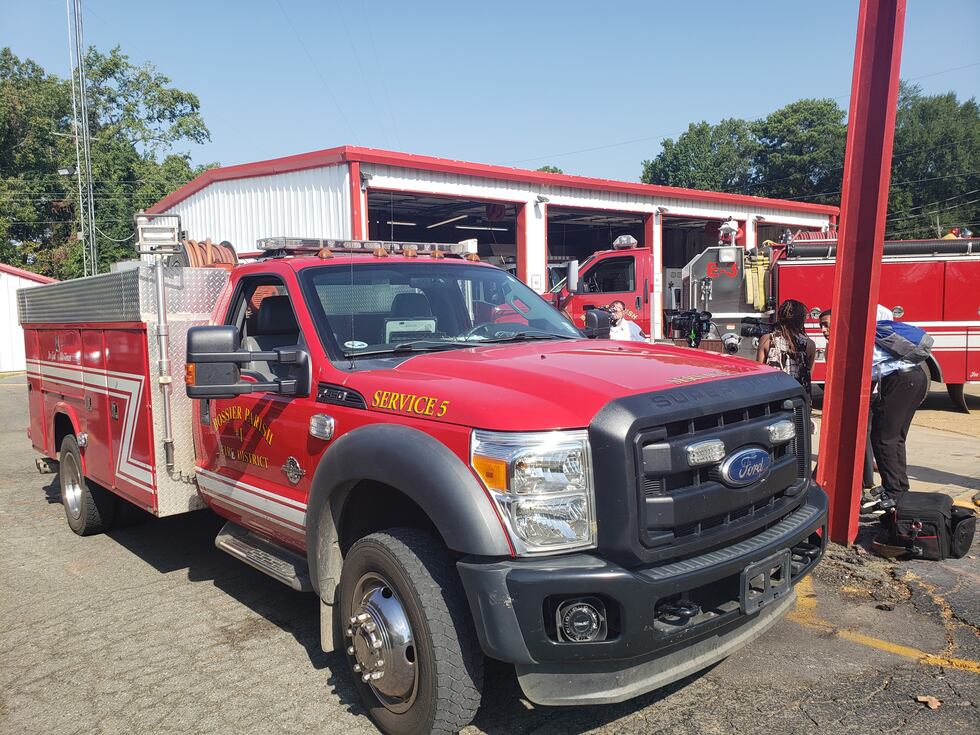 Chief Robert Roe and Sheriff Julian Whittington, along with other agency representatives, spoke about the concerning fire threat to the state and why people should be following the statewide burn ban. Officials say since June 1, they've received around 133 calls about people burning various items.
"Even seemingly insignificant fires can rapidly escalate and pose a significant threat to our residents and their properties," Whittington said. "The lack of rainfall and extreme heat have created an alarming risk for the people of Bossier Parish."
Authorities warn there are serious consequences for those who ignore the burn ban, including:
Bossier fire officials say they haven't had any major fires to date; however, they haven't seen this many fires since 2011. The state reports a "staggering" 135 wildfires throughout Louisiana in the past week, with Sabine Parish losing more than 1,000 acres to fire.
"Please do not jeopardize the lives of our courageous firefighters, dedicated deputies, your neighbors or your own family by engaging in any outdoor burning," the sheriff said.
The conference was held at Fire District Station 1 in Haughton.
"Let's all work together to keep Bossier Parish safe," Whittington said.
STAY UP TO DATE WITH THE LATEST NEWS>>>
Copyright 2023 KSLA. All rights reserved.