North Webster High mourns senior's death; family of 18-year-old student seeks answers
"He was a good kid. ... All he was talking about was he could not wait to graduate"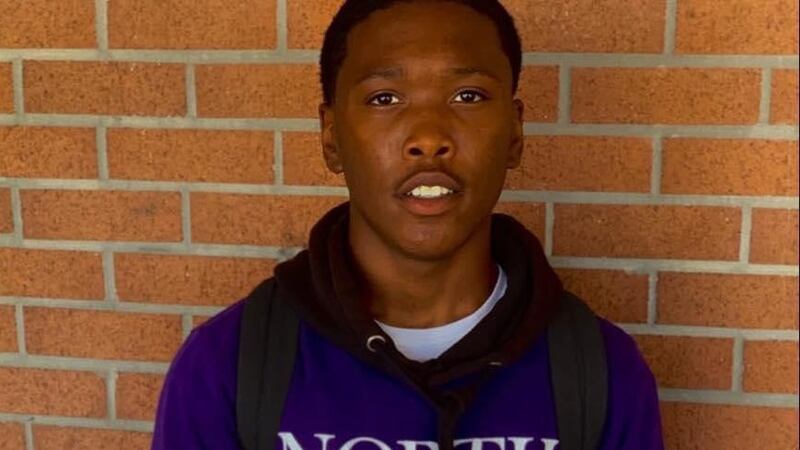 Published: Aug. 22, 2023 at 5:32 PM CDT
|
Updated: Aug. 24, 2023 at 4:15 AM CDT
SPRINGHILL, La. (KSLA) — Counselors will be at a Springhill high school on Wednesday, Aug. 23 to help students and staffers cope with the death of an 18-year-old senior.
Tarcus Hawthorne Jr. died about midday Tuesday, Aug. 22, after suffering a medical emergency while at North Webster High School, according to his family, the Webster School District and law enforcement authorities.
"It's a sad situation. Prayers go up for the family," Webster Sheriff Jason Parker said.
Springhill Police Chief Will Lynd said the teenager had a seizure, got to the hospital and passed away. "It's just a terrible incident, especially this early in the school year."
Hawthorne's body will be sent off for an autopsy.
Raven Hawthorne told KSLA News 12 that her younger and only brother, known as Junior Boii, had a history of asthma.
"He was a good kid. He had no trouble with the law. No trouble in school. No trouble for his parents," she said. "All he was talking about was he could not wait to graduate."
Webster School District released the following statement Tuesday evening:
"It is with great sadness the Webster Parish School Board must inform you that the North Webster High School family lost one of its students today due to a medical emergency while at school. As you can imagine, students and staff are suffering this evening mourning this special young man remembering all of the wonderful qualities that he exhibited on a daily basis. The parish crisis team will be available to work with staff and students tomorrow and throughout this difficult time and we ask everyone to keep the entire North Webster family as well as the student's family in your thoughts and prayers."
UPDATE: KSLA News 12′s Domonique Benn spoke with Hawthorne's family Wednesday, and the School Board released another statement:
Copyright 2023 KSLA. All rights reserved.