Young Professionals Initiative of NWLA hosts 40 Under Forty gala for 2023
One of KSLA's own was honored!
Published: Aug. 21, 2023 at 11:26 AM CDT
|
Updated: 23 hours ago
SHREVEPORT, La. (KSLA) - The Young Professionals Initiative of Northwest Louisiana's 40 Under Forty Class of 2023 gathered for a gala Friday night.
A Greater Shreveport Chamber program, the awards honor 40 professionals under 40-years-old who have "excelled in their careers, education, professional development, community leadership, and volunteer efforts."
"It is truly a privilege to honor this outstanding group of young professionals for their contributions to our community. We cannot wait to get to know this year's class better and to celebrate their accomplishments and continued efforts to make Northwest Louisiana a better place to live, work and play," said YPI Executive Committee Chair and Director of Marketing for Visit Shreveport-Bossier, Liz Chreene.
Thomas Pressly was selected to receive the Young Professional of the Year Award at the Awards Gala on Dec. 1 at Sam's Town Hotel & Casino.
He is an experienced attorney, public servant and leader in northwest Louisiana. As a civil litigation attorney, Thomas advocates for his clients and spends time mentoring younger lawyers. He has given back to his profession as the President of the Young Lawyers Section of the Shreveport Bar Association as well as the Chair of Law Day. He has served on the board of the Robinson Film Center, the Shreveport Bar Association, the Young Professionals of Community Renewal International and is a frequent speaker on various issues facing our community and state. Over the past four years, Pressly has fought for our region as a Louisiana State Representative.
"We are delighted to recognize Thomas Pressly as the YPI Young Professional of the Year," said Dr. Tim Magner, President of the Greater Shreveport Chamber. "Thomas is a standout member of the exceptional class of recipients this year. With these young professionals making their way into leadership positions, the future of Shreveport-Bossier is in good hands."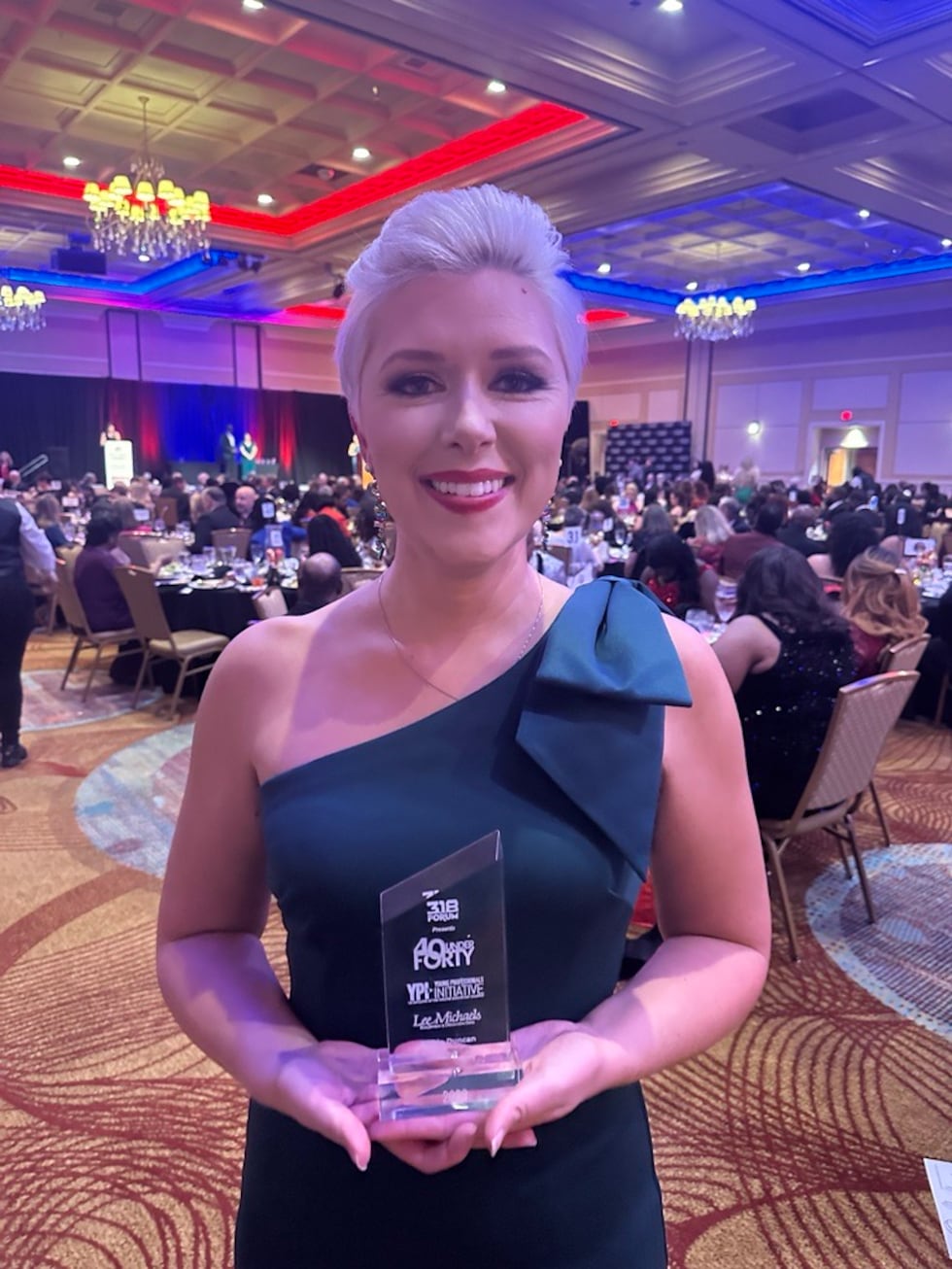 Included in this year's class is KSLA's own Biskie Duncan!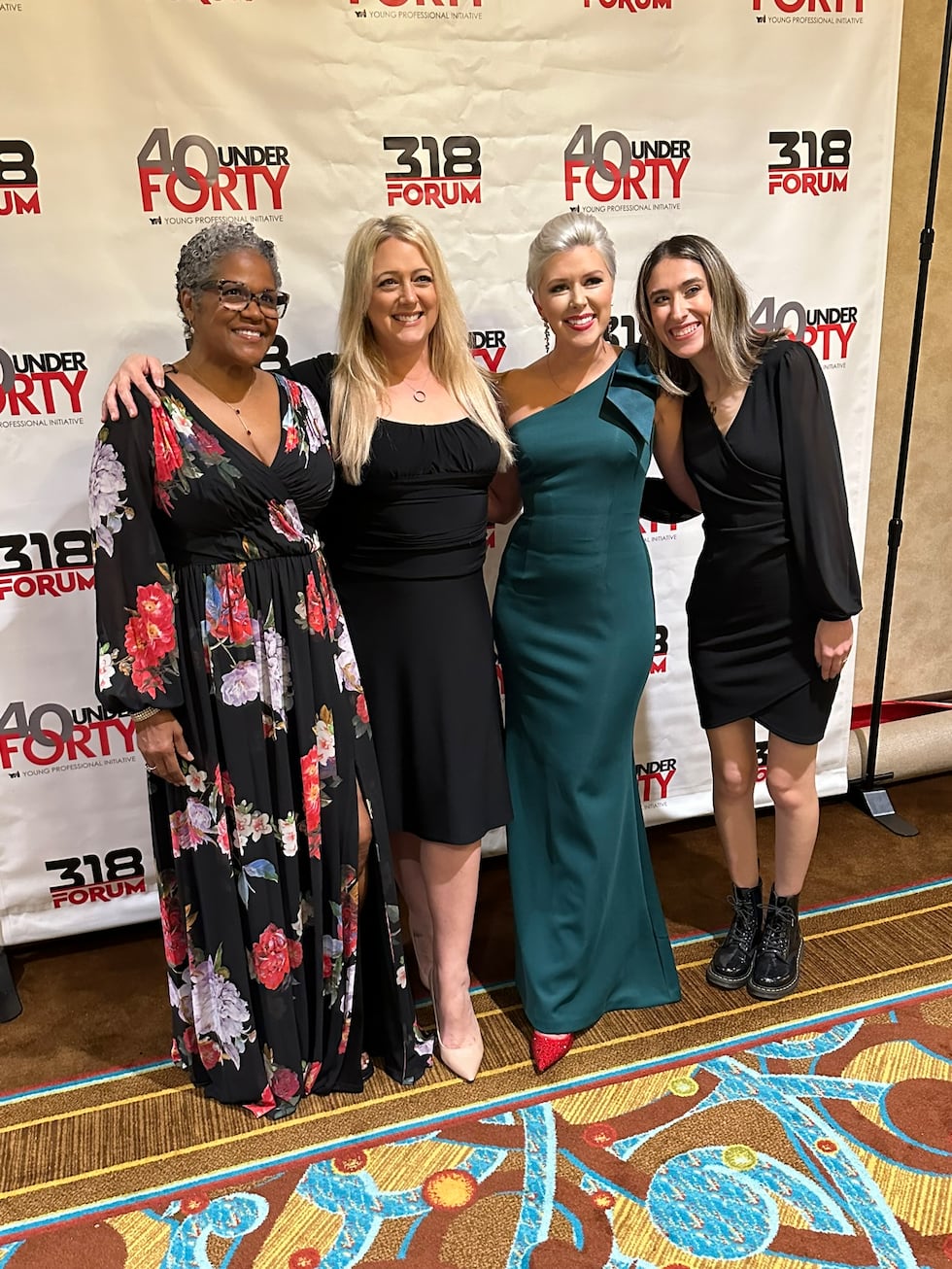 THE HONOREES:
KaDavien Baylor, KaDavien Baylor LLC

Liz Buhler, Heard, McElroy & Vestal, LLC

Jeremy Burge, Louisiana Truck Stop & Gaming Administration, LLC

Dr. Kiran Chahal, Ochsner LSU Health Shreveport

Kelli Cole, Good Granoly

Cory Joy Craig, Bossier Parish Schools

Shocker Creal, City of Shreveport

Krystal Critton, Junior Achievement of North Louisiana, Inc.

Krysta Cyr, Red Ball Oxygen Co., Inc.

Meagan McDuffy Davis, CenterPoint Energy

Biskie Duncan, KSLA News 12

Lakeisha Florence, Providence House

Christena D. Francis, Magnolia School of Excellence - Upper

Wanda Gertin, Berkshire Hathaway HomeServices Ally Real Estate

Bridgetta Jene' Giles, Choices, INC

Lariana Graham-Taylor, LCSW-BACS, Overton Brooks VA Medical Center

Tamika Hayden, Louisiana State University

Chris Henry, CMD, Willis Knighton Health System Radiation Oncology

Dominique Horton Washington, City of Shreveport

Jodi Hutto, Keller Williams Realty

Clarke Jackson, Shreveport Fire Department

Dr. Ryan Jacobsen, Overton Brooks VAMC

RJ Johnson, McElroy Metal LLC

Erin Johnston, Healing Minds LLC

Dr. Jimmy Jones, PhD, Axom Development

Rodjerick Larry, Alloy Piping Products

Shawn McNeil, MD, LSU Health Shreveport

Paige Melton, United Way of Northwest Louisiana

Lucas Morgan, LSU Shreveport

Matt Oates, Home Federal Bank

Corrie Parker, Holy Angels Residential Facility

Dr. Sierra Pollock, University Veterinary Hospital

Thomas Pressly, Pettiette Armand Dunkelman Woodley & Cromwell LLP

Krista Queen, LSU Health Shreveport

Allison Richardson, Volunteers for Youth Justice

Jason Shidiskis, Praeses, LLC

Matt Stephens, Willow Chute Financial

LaToria Stewart, Caddo Parish Schools

Nikura Tucker, Community Care Partners, Inc

Brittany R. Willis, City of Shreveport
STAY UP-TO-DATE WITH THE LATEST NEWS>>>
A Gray Media Group, Inc. Station - © 2002-2023 Gray Television, Inc.