Mom finds snakes while staying at Wisconsin hotel with 4-year-old son
Published: Aug. 21, 2023 at 2:41 AM CDT
GERMANTOWN, Wis. (WISN) - Guests staying at a Wisconsin hotel found they had some unwelcome patrons joining them in the pool, hot tub and hallways – snakes.
While getting ready to take a dip in her hotel's pool last Saturday, Michelle Griese said she discovered snakes in the pool and hot tub.
"Sure enough, I go in, and there's a snake in the hot tub," she said.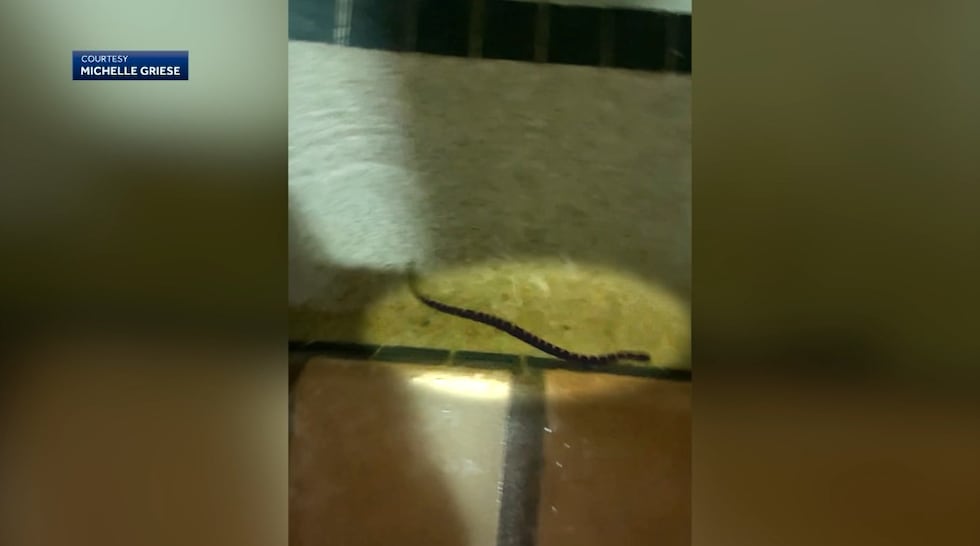 Griese shared photos and a video of the intruders at the Country Inn and Suites by Radisson in Germantown, where she and her 4-year-old son were booked on the first floor.
After leaving the pool, Griese said she saw another snake slithering down the hall.
"I literally watched the snake slither under this person's door. So, I knocked on the gentleman's door, and he came out. I was like, 'Well, there's a snake in your room.' He was like, 'Yeah, I see that.' So, he grabbed a plunger to try to catch the snake," she said.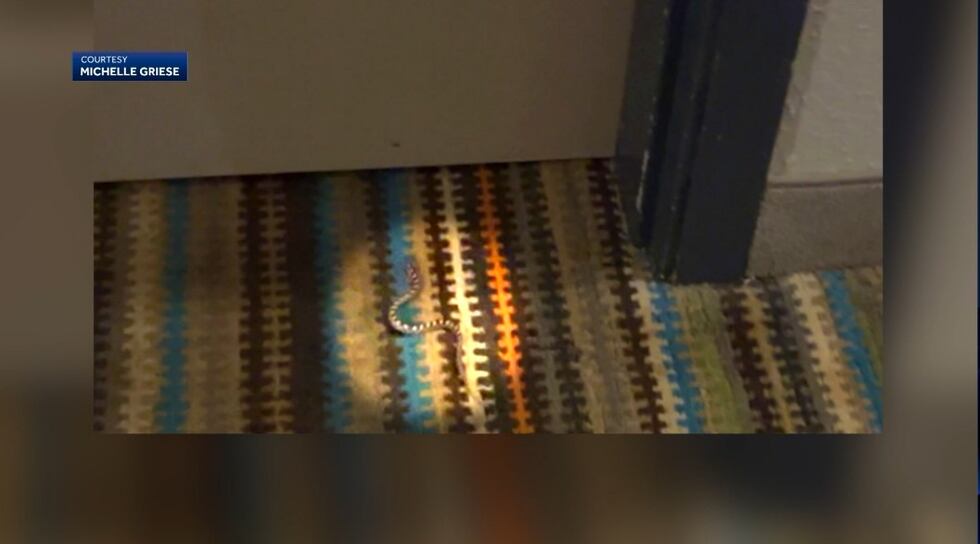 Griese wasn't the only one finding snakes. Another hotel guest, Michael Herhold, says his friend also saw a snake in the hot tub.
"He was getting out of the hot tub and saw a snake trying to get out of it. He was scared to touch it, so he grabbed his shirt, grabbed the snake and rescued it out of the hot tub," Herhold said.
After only getting half of a refund, Griese said she won't book another stay at the hotel.
"I think the thing that threw me off the most was watching the snake slither under the person's door. And knowing that I was on the first floor, I was like, 'What would I have done if a snake slithered into my room?'" she said.
The Washington Ozaukee Public Health Department sent an inspector to the hotel on Tuesday, according to a report.
The report said while the inspector was at the hotel testing the pool and the hot tub, they discovered a snakeskin and told the manager to contract a professional pest control company. A hotel general manager reportedly confirmed to the inspector that they were dealing with snakes over the weekend.
The report said one staff member hypothesized hotel guests were leaving the exterior fire exits open and thought a pregnant snake may have slithered inside.
Copyright 2023 WISN via CNN Newsource. All rights reserved.