A teacher's day is 'wild, wild but beautiful'
"Teaching's hard but it's the most rewarding job ever"
Published: Aug. 17, 2023 at 11:32 PM CDT
|
Updated: Aug. 18, 2023 at 5:31 PM CDT
DeSOTO PARISH, La. (KSLA) — Melanie Odom, a first-grade teacher at North DeSoto Lower Elementary, has spent two decades in the classroom. She says she wants to make a difference in her students' lives by instilling in them a sense of community and responsibility.
"Teaching's hard but it's the most rewarding job ever."
It's a calling that can be misunderstood by those outside the classroom, Odom said.
"People think that what we do in education, some people really respect it, and other people may not really understand what we do. But to be a teacher, you love kids and you want to make a difference."
For Odom, making that difference comes in caring for her students.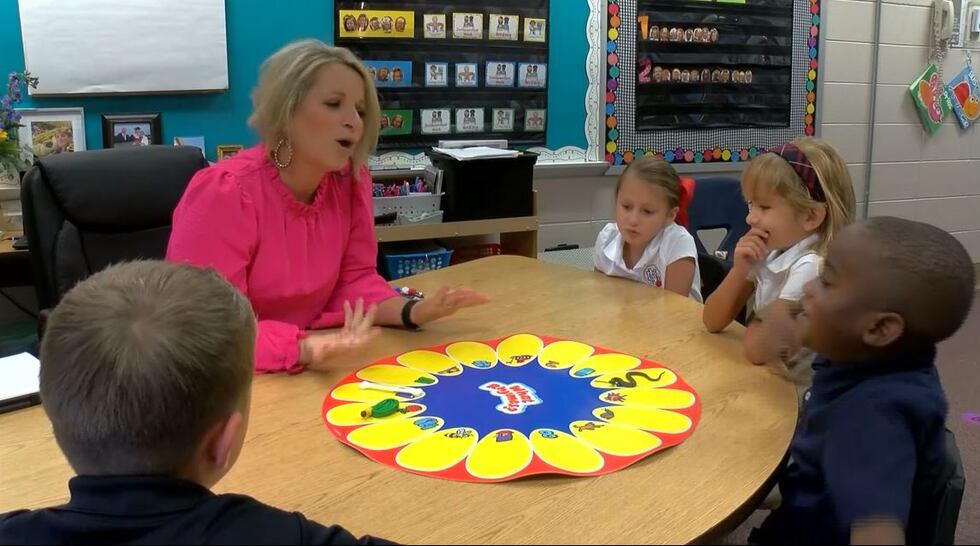 "One thing about kids is that kids are kids no matter what. They want to be loved no matter what and they want to feel safe. And once they feel that when they walk in this door and they really understand that, then you can teach them anything."
Odom said it's important to understand that each student has their own story.
"It's tough a lot of times. You know, you have divorces, you have deaths of parents, there's a multitude of things that they're dealing with. Some don't have the best home life, so you're adapting with that. Figuring out who has dinner when they go home. Who has breakfast before they come. Making sure that they get breakfast and lunch when they come here. Giving them that extra love. Some may not want that because they're not used to it."
She also said that her experiences outside the classroom help her students relate to her inside the classroom.
"The moment that they realize that I am a mom, they all of a sudden kind of relax a little bit. When I say I have a son, it still doesn't register. But when I say I'm a mom too and I'm going to love you just like I love my son. And sometimes I have to get onto you to correct you and sometimes, you know, we're going to praise you. But I'm going to expect you to do the same things that I expect my son to do."
Odom said there are two key ingredients to building a strong relationship with her students.
"Patience is the most, obviously, and then understanding communication between me and my parents is key. I try to set up a relationship with my parents from the moment that I meet them. If they know that they can trust me, I understand, that's their world coming in here to my classroom. And I'm with them for eight hours a day, so we have to work together."
When asked to use one word or one sentence to sum up the day in the life of a teacher, she replied: "Wild, wild but beautiful all at the same time."
Copyright 2023 KSLA. All rights reserved.