No Sale Yard Sale held for students going back to school
Published: Aug. 12, 2023 at 7:03 PM CDT
|
Updated: Aug. 12, 2023 at 10:07 PM CDT
DeQueen, Ark. (KSLA) - A DeQueen nonprofit partnered with Sevier County Community Changers 4H Club to host a no sell yard sell Saturday to help kids with clothes and all back-to-school needs.
The yard sale took place at 123 East Robinson Rd. from 9 a.m. to 5 p.m.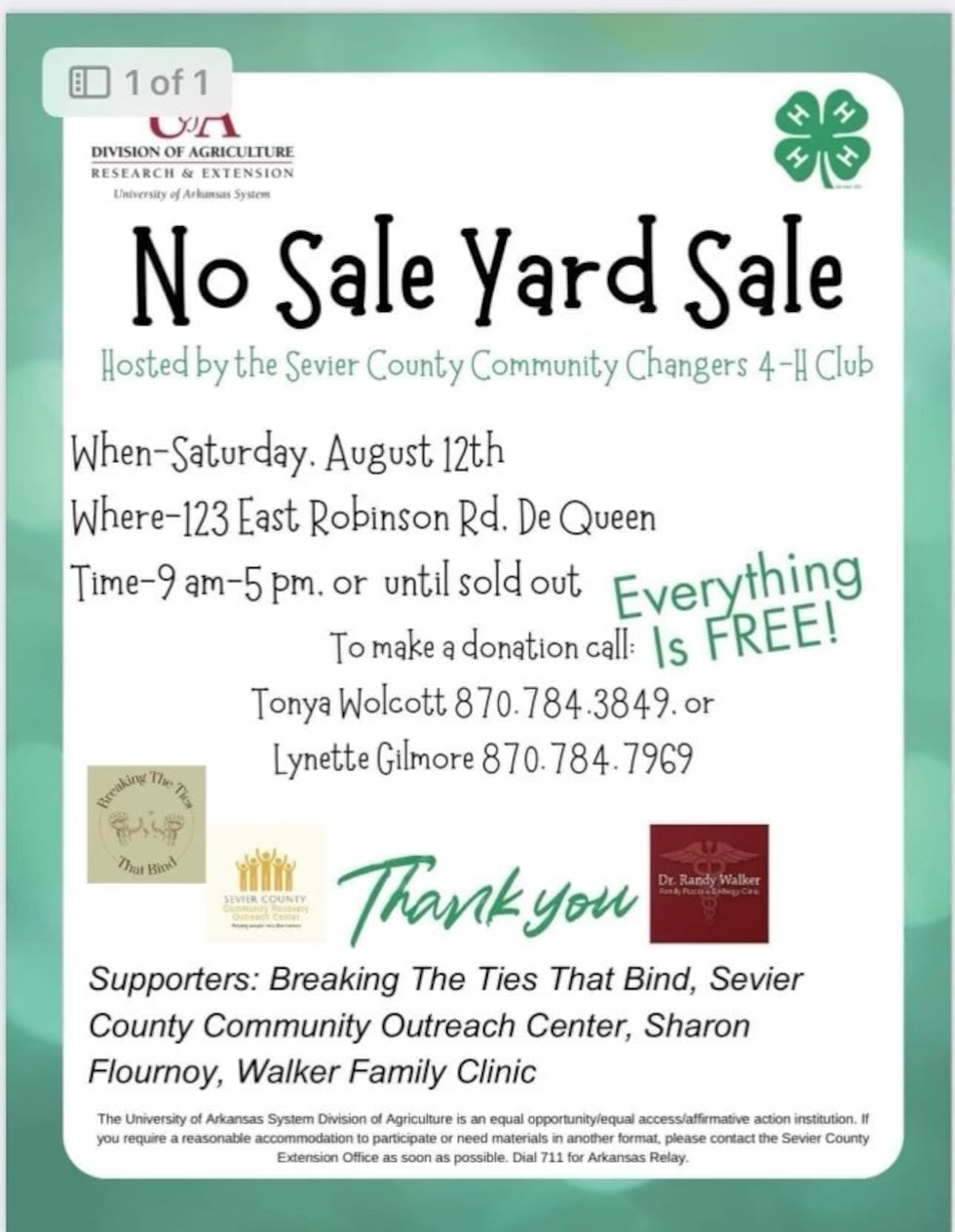 Breaking The Ties That Bind is committed to helping communities suffering from substance abuse and mental health disorders. They specialize in providing resources for at-risk youth, as well as engaging the community through outreach programs.
"After watching my daughter battle addiction for so many years, seeking recovery and always returning back to active addiction, I began to realize that addiction was so much deeper than just wanting to get high," Lynette Gilmore said. "There was a deeper root and the substance was just a numbing agent people in addiction used to cope with life."
The nonprofit began in August 2019 as a safe haven for sobriety and a starting place for new lives.
Breaking The Ties That Bind continues to grow and now operates four different programs that bring critical resources to under-resourced communities.
Copyright 2023 KSLA. All rights reserved.