KSLA Overtime Tour: North DeSoto Griffins
They look to advance to the Division II title game for a second consecutive year
Published: Aug. 11, 2023 at 12:36 AM CDT
STONEWALL, La. (KSLA) - Players move on from heartbreak. But, they never forget.
The collective hearts of the North DeSoto football team were shattered, following last December's 28-25 loss to Lutcher in the Division II State Championship Game.
Less than a calendar year later, the Dennis Dunn led group returns to the gridiron in hopes of making a return trip to New Orleans.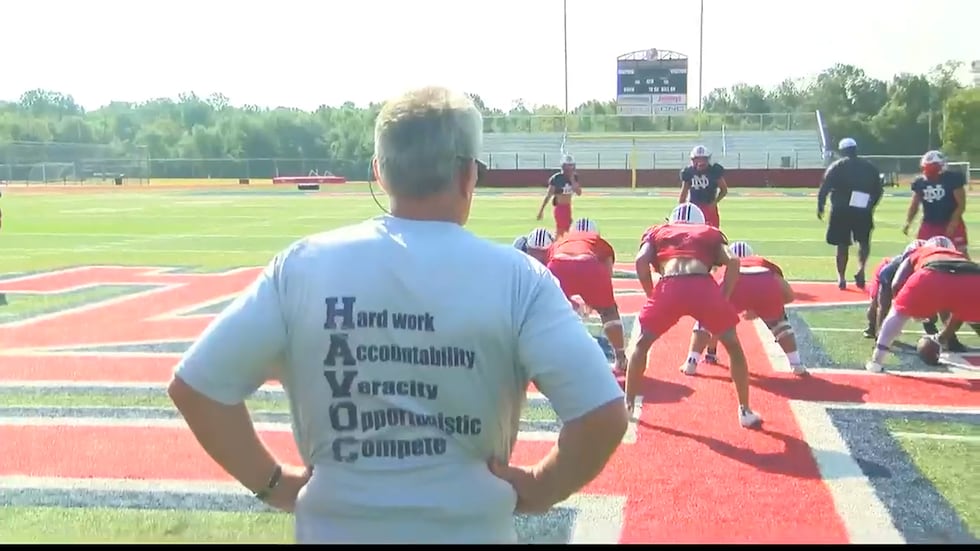 "When the team is doing good, the quarterback gets all the praise and I don't really like that, " says Griffins quarterback Luke Delafield. "I try to give everyone else some praise. Think about it. If I throw four touchdowns in a game, that's four receivers that caught touchdown. Then when we're doing bad, I get all the hate. I like that because it motivates me."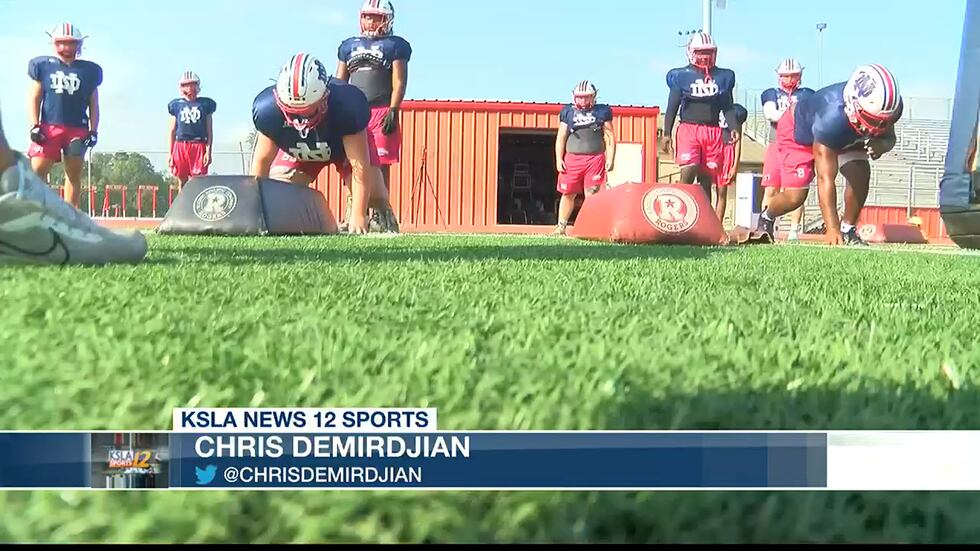 "Every single play. We get our look every single time, " says Griffins safety Corbyn Cross. "Coaches tell us what to do then we just go after it. Every single play we're looking to just murder somebody. That's what we love about it. Maybe some of us don't look like some of the meanest guys. But, we're out there coming for you."
"Well, we've got nine true starters that played significantly last year in every game, " says Griffins head coach Dennis Dunn. "But, we've got a lot of experience with those who are not true starters. So, a lot of game experience in key positions. Quarterback, receiver, linebacker, defensive back. Guys who played quality reps. Both sides of the ball, we've got guys who know how to get there. Our whole goal this offseason has been let's get back there and take care of business this time."
Copyright 2023 KSLA. All rights reserved.