Cowboys Camp: Sense of urgency dominates training camp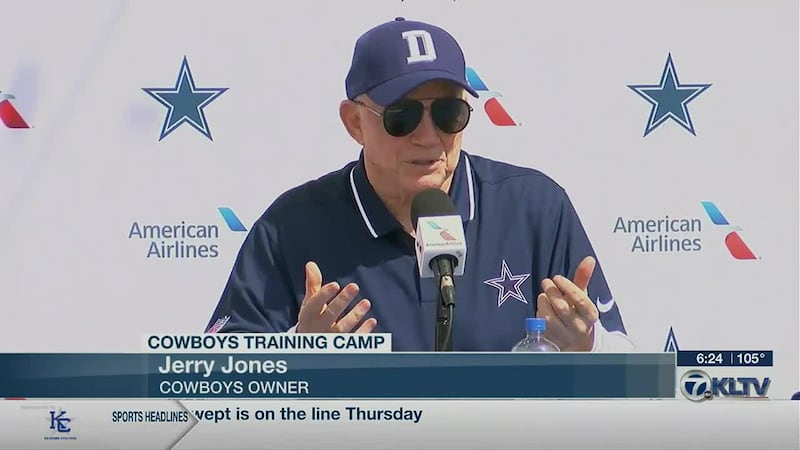 Published: Aug. 10, 2023 at 6:56 PM CDT
OXNARD, California (KLTV) - Day in and day out, the Cowboys, like the rest of the league, go through the grind of a training camp. The quarterback is scrutinized. Players are added to the roster to help reach that winning goal. But it all starts at the top, and there's always a sense of urgency to win.
"Too much that you have to put out here, and it really has always been. It was a sense of urgency in 1989 my reference point of just having gotten to be a part of the NFL. And be a part of the Cowboys," owner Jerry Jones said.
And it's been since 1995 that the Cowboys have won a Super Bowl. Last year in the divisional round against San Francisco, that was the furthest in the playoffs they've been since the latter part of the 20th century.
"I think that when I look at where we are with Dak, I think I look at where we are with Tyron Smith. When I see and what I've experienced with players that have played great for the Cowboys that aren't here today. we need to get it done now."
"Do you know if you want to bang the door down you gotta be on the front porch. Every single time. So I think that we definitely have established that," said Coach Mike McCarthy.
Every year teams change and evolve trying to find the right formula, but the one thing that never changes is this.
"I mean, urgency is always there, that never changes."
Copyright 2023 KLTV. All rights reserved.