Pilot recalls terrifying moment of hitting deer on runway at Shreveport's Downtown Airport
Published: Aug. 7, 2023 at 5:49 PM CDT
SHREVEPORT, La. (KSLA) — A pilot and his wife recently experienced quite the scary moment while landing at Shreveport's Downtown Airport ... and hitting a deer.
KSLA's Domonique Benn spoke with the pilot Monday, Aug. 7 to hear his description of the startling event.
Pilot Glen Kinsey uses his GoPro to capture video of his flights as a learning tool. He has been flying his four-seater Cherokee Piper for two years now.
″Most of it is for teaching and I can see where I went wrong," Kinsey said.
Over the weekend of Aug. 5, Kinsey felt like he had perfect flying weather to take his wife out on a short trip for lunch and shopping. Kinsey said they were having a beautiful flight back to Shreveport until something went wrong.
"So we came in, the tower was open and they cleared us to land. All of a sudden, we see two deer and the third one comes out, we did not see, and hits the very front and takes landing gear," Kinsey said.
As the plane touched down, the couple noticed the deer.
"That's when we hit it," Kinsey described.
The collision crippled the landing gear and caused the airplane to slide violently.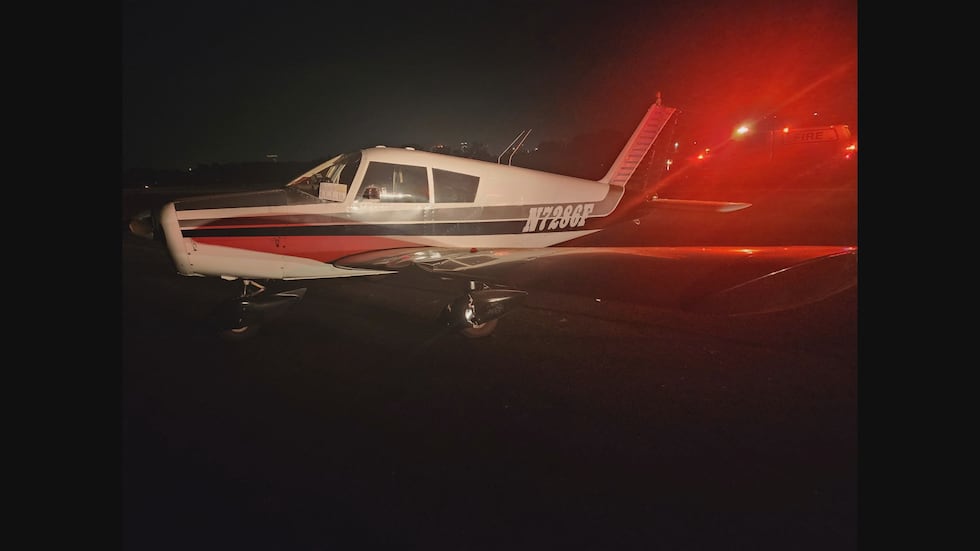 "Aircraft sliding to left and sliding to right. ... We're lost," Kinsey said.
Thankfully, Kinsey was able to safely bring the plane to a stop. Kinsey and his wife both walked away from the incident without injury.
The aviation community has been positive, Kinsey said, and has given him tips on his next night flight, like making a low pass before making a full landing.
Copyright 2023 KSLA. All rights reserved.