3 creative art businesses opening at Louisiana Boardwalk
Published: Jul. 30, 2023 at 12:34 PM CDT
|
Updated: Aug. 5, 2023 at 10:32 PM CDT
BOSSIER CITY, La. (Ark-La-Tex Weekend) - A studio, gallery, and art party venue is opening on the Louisiana Boardwalk.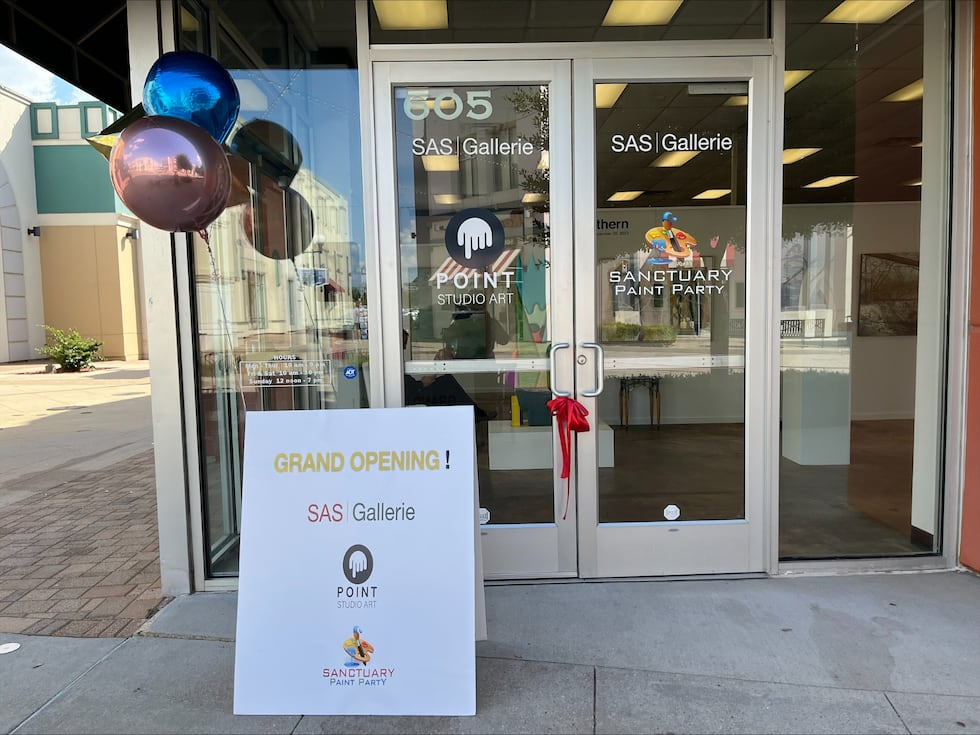 On Aug 5, at 10 a.m., three new businesses opened their doors on Bossier City's Louisiana Boardwalk, across from Rocket Fizz.
"It's great to be able to have our studios at the Boardwalk. There is a great foot traffic here, and people come here for shopping, but now they can experience art and make memories," CEO and Artistic Director of Sanctuary Art School Eric Hess said.
Bossier City just got a little more vibrant.
"We saw that there was a need for a higher end, premier art gallery and also a paint party place," Hess said.
New businesses:
Sanctuary Paint Party
Best known for their glass studio, Sanctuary Glass, will be opening a new paint party venue, Sanctuary Paint Party. At the new venue, individuals or groups can plan parties and get together to create one-of-a-kind paintings. Each party will be directed by trained artists and everyone gets to bring home art.
More information about the new painting venue can be found at https://www.sanctuarypaintparty.com/.
Point Studio Art
A new art studio that allows visitors to enjoy Point Print parties, make-your-own-prints, and printmaking workshops. Learn and experience vibrant screenprinting, intricate block printing, and versatile sublimation printing by creating your own hand-printed designs on fabric-based products or your own items. The studio provides tons of fun while being guided by hands-on instructors every step of the way.
The studio also provides an amazing selection of original hand-printed artworks and products for purchase in-store and online at https://pointstudioart.com/.
SAS Art Gallerie
Sanctuary Arts School (SAS) states that they have seen a need for a premier art gallery in the Shreveport-Bossier area. This new gallery will offer high-end artwork in its 1000-square-foot space and will host the region's most accomplished artists. The opening show will feature 20 southern artists from Texas, Louisiana, and Mississippi. Every two months the gallery will present a special exhibition highlighting the work of two artists from the region.
Additionally, there will be a glass artwork gallery from the Sanctuary Glass Studio and from artists around the world.
Find out more about the upcoming new gallery by visiting, https://www.sasgallerie.com/.
Copyright 2023 KSLA. All rights reserved.