GoldStars Tribute Wall arrives in Bossier City
Published: Jul. 22, 2023 at 9:49 PM CDT
|
Updated: Jul. 22, 2023 at 10:16 PM CDT
BOSSIER CITY, La. (KSLA) - A traveling memorial, which pays tribute to fallen soldiers, made its debut in Bossier City Saturday, July 22.
The GoldStars Tribute Wall honors the fallen during the Gulf, Iraq and Afghanistan wars and their families. Its mission is to promote awareness to the general public about the sacrifices made to maintain the freedoms we exercise today.
The memorial was on display from 10 a.m. to 10 p.m. at 2245 Autoplex Drive.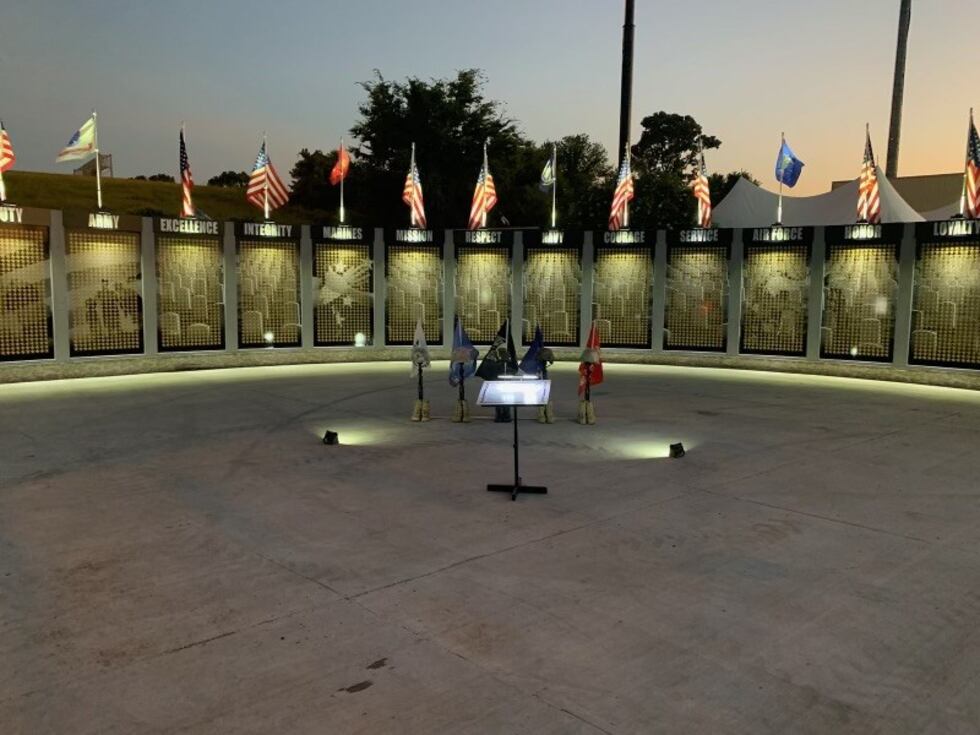 Thousands of gold stars lay across the memorial with each star representing one fallen solider, who lost their life while serving in the US military. There are 7,200 names displayed on the wall.
"They're not just names. They're sons, daughters, they're uncles maybe," Donna Huse, the mother of one the fallen, said.
She says she lost her son, Dakota, over a decade ago. Huse tells KSLA that seeing his name across a star on the tribute wall helps her remember that Dakota is still with her.
"He's still there; he still matters. And if one person understands that, then there're a purpose to every wall. There's a purpose to every tribute," she said.
The GoldStars Tribute Wall will remain on display until Sunday, July 22 at 12 p.m.
Copyright 2023 KSLA. All rights reserved.