Free school supply kit giveaway to be held July 22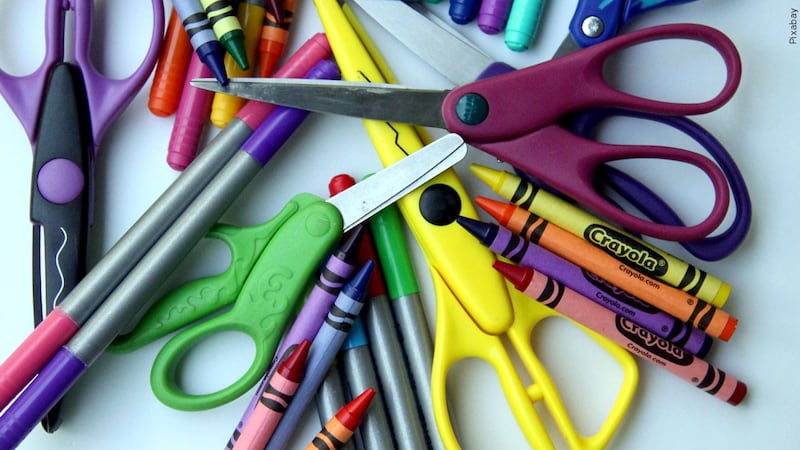 Published: Jul. 19, 2023 at 2:46 PM CDT
SHREVEPORT, La. (KSLA) - SporTran, Healthy Blue Louisiana and SPAR are hosting a public back-to-school event Saturday, July 22 from 9 to 11 a.m.
Attendees can enjoy free sno-cones to beat the summer heat. You can also pick up limited free school supply kits and backpacks that will be given away on a first-come, first-served basis.
The event will be held at Hattie Perry Recreation Center, located at 4300 Ledbetter St.
Statement from SporTran:
"Back to School time can be hectic and expensive for parents," states SporTran CEO Dinero' Washington. "We love partnering with Healthy Blue and SPAR for this event. Money does not stretch as far as it used to. Our goal is to make the transition from summer to school easier for those in our community who need help."
"Being prepared to go back to school with needed school supplies can have a direct impact on children's overall health," said Dr. Christy Valentine Theard, President of Healthy Blue Louisiana. "It can help improve their grades, creativity and attitude toward learning, but it can also place a stressful financial burden on families who struggle to come up with the hundreds of dollars it costs to send a child to school each year. To reduce some of this stress and help children thrive in school, Healthy Blue hosts and participates in dozens of annual school supply distribution events and resource fairs. We are grateful that SporTran is aligned in our mission to improve the lives of children, and we look forward to once again connecting families with the resources children need to succeed in life."
For more information, please contact Leslie Peck, Director of Marketing and Communications, at (318) 401-7169.
Copyright 2023 KSLA. All rights reserved.