City of Shreveport begins debris cleanup efforts in wake of mid-June storms
Officials estimate it will cost roughly $1.1 million to $1.2 million to collect it
Published: Jul. 17, 2023 at 9:44 PM CDT
SHREVEPORT, La. (KSLA) — The mid-June storms left nearly 100,000 cubic yards of tree debris, and it will cost roughly $1.1 million to $1.2 million to collect it, the Shreveport mayor's office estimates.
"I'm 61 years old and I've never been through a storm like this," Shreveporter Anthony Williams said. "Never, ever, I've never seen devastation like this in the city of Shreveport."
Efforts have now begun to collect tree debris left by the storms.
City officials said they want to thank citizens for their patience.
"I wish we could've picked it all up the first day," Chief Administrative Officer Tom Dark said. "But what we realized rather quickly was that the amount of debris and the size of the wood on the curb was stuff that our own trucks couldn't pick up very well."
Ceres, a company that has cleaned up after hurricanes and other natural disasters, has been contracted to assist in the city's cleanup efforts for the next two weeks.
"And for them, this is a little job," Dark explained. "For us, it would've been the biggest job we've ever had."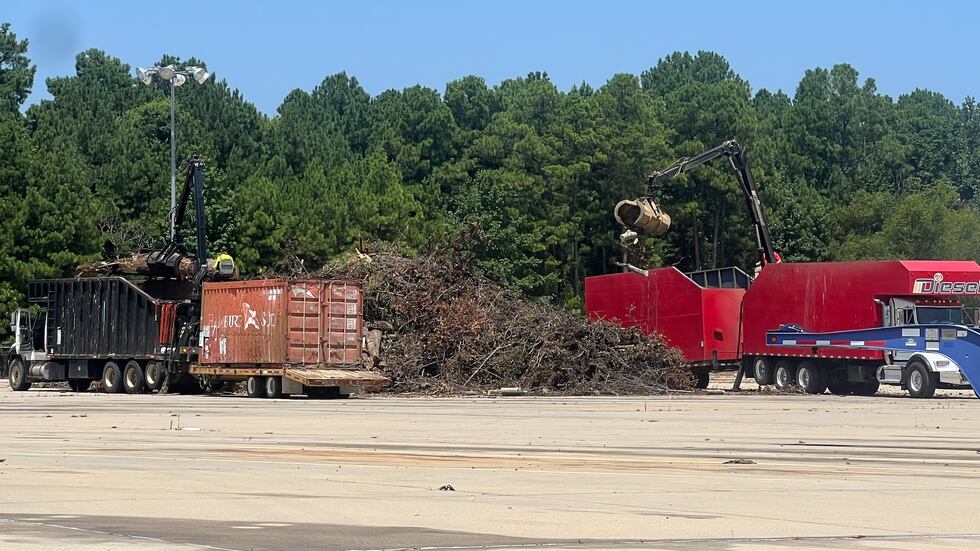 City officials said this debris cleanup will only consist of wood waste. They encourage everyone to move all their debris to the edge of the streets if you haven't already done so.
"Please don't put anything in with your trees like couches, washing machines or whatever because that will just delay getting picked up," Dark said.
After the two weeks has passed, Ceres will revisit the area to collect any remaining wood waste.
"Look at all the damage around this area," Williams said. "It's going to take a while for them to clean this. Just over here and just go through the whole city. You see the damage everywhere."
Copyright 2023 KSLA. All rights reserved.