Reported meteor falls across South Louisiana skies early Friday morning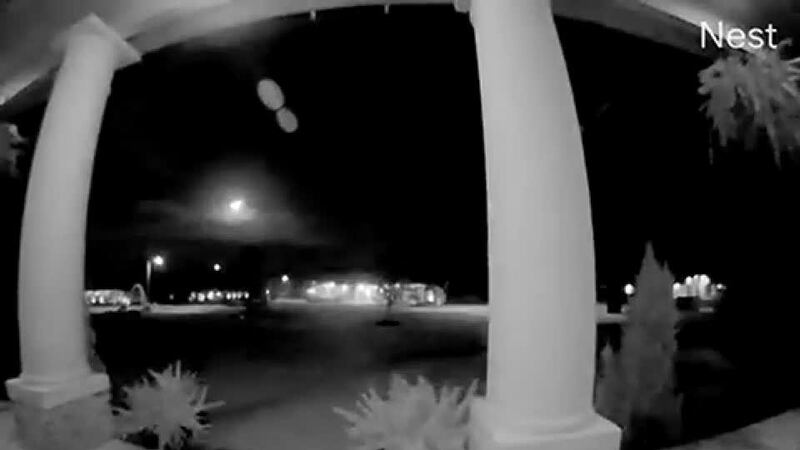 Published: Jul. 14, 2023 at 9:32 AM CDT
|
Updated: Jul. 14, 2023 at 12:05 PM CDT
NEW ORLEANS (WVUE) - Early risers and commuters in South Louisiana were witness to an "out of this world" sight early Friday (July 14) morning as the sky was lit up with a bright light.
Those that saw the spectacle reported seeing a greenish-blueish light that lit up the black early morning sky for a matter of seconds around 4:30 a.m.
According to witness accounts of a descending object and its trajectory, it appears the object likely was a meteor.
Viewer Tess Richards, of Covington, caught the meteor via doorbell cam. Another viewer captured the intense flash of light on a security camera in Thibodaux.
Did you catch the meteor on camera? Send it to us at fox8live.com/pics.
Unconfirmed reports of the likely meteor have poured in from as far West as New Iberia and as far East as Ocean Springs, Mississippi.
See a spelling or grammar error in our story? Click Here to report it. Please include the headline.
Subscribe to the Fox 8 YouTube channel.
Copyright 2023 WVUE. All rights reserved.