12 new recruits graduate from Bossier City Fire Training Academy
Published: Jul. 12, 2023 at 9:48 PM CDT
|
Updated: Jul. 12, 2023 at 10:23 PM CDT
BOSSIER CITY, La. (KSLA) - Twelve new recruits have graduated from the Bossier City Fire Training Academy.
A graduation ceremony was held Wednesday, July 12 at the Bossier Parish Sheriff's Office substation on Viking Drive. Graduates completed 20 weeks of "extensive and vigorous" training in fire response and EMS skills.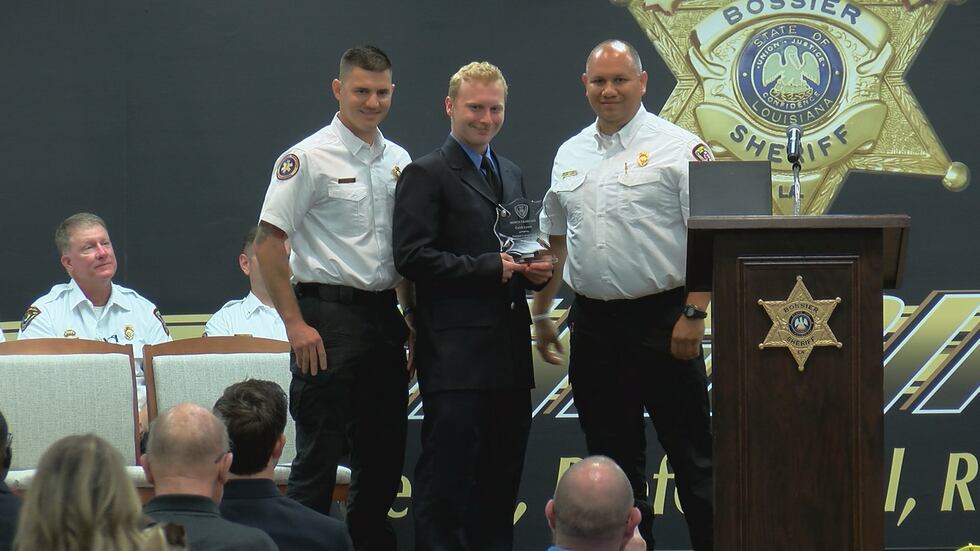 "All of those guys, they kind of became my brothers and they stopped treating me like a girl, I guess, and they kind of learned to treat me like one of them. It was a good experience," said Brooklyn Brandon, one of the new recruits.
"I'm very excited to start. I mean, we went through a tough academy, tough training. They pushed us physically and mentally... PT every day. It was great and I'm just excited to start serving the community of Bossier," said Meltrevous Leonard, another new recruit.
The new recruits will now be assigned to stations throughout the city to begin their careers.
Copyright 2023 KSLA. All rights reserved.