God and Country: Churches, performers come together for unified Fourth of July celebration
Published: Jun. 28, 2023 at 6:35 PM CDT
BOSSIER CITY, La. (KSLA) - This Fourth of July, citizens can experience a program based on two things: God and country.
The free patriotic Independence Day celebration aims to focus on patriotism instead of politics, parties, policies, or personalities. First United Methodist Church of Bossier City music minister, Dr. Dan Gibbs, says this year, the goal is unity, and to bring race and culture together.
"This year, it was a conscious effort to enlist people from the Black community," said Dr. Gibbs.
So Dr. Gibbs reached out to professional musician and performer, Sereca Robinson-Henderson, minister of music at Zion Baptist Church.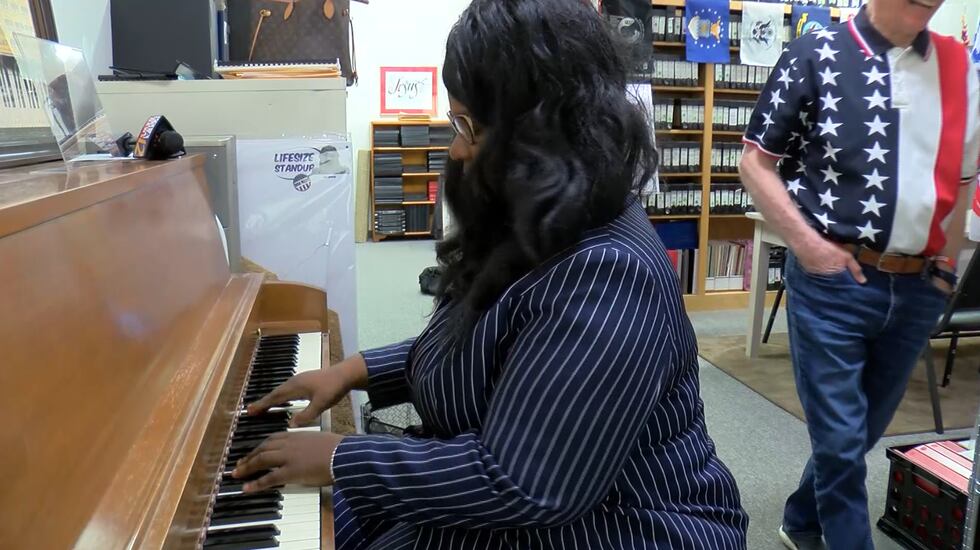 "I have music credits with Eric Clapton and some other diverse musicians and I just thank God for the opportunity to be able to be a part of this and to offer my gift," said Robinson-Henderson.
Dr. Gibbs is hoping the event erases stigmas of what it means to be patriotic.
"This one is the most timely, this year, because of all the division in our country and all the political stuff. I can remember when being patriotic just meant simply that, being patriotic, but now, if you wave the flag, that is a negative, seems to be a negative and you are labeled as a right winger or a skin head or something and that is just ridiculous," said Dr. Gibbs.
Rehearsals with First United Methodist Church of Bossier, Zion Baptist, and the Shreveport Regional Chorale have been going on for weeks. Organizers hope the multicultural event will be healing and bring the community together.
"There has been no negativity, no spirit, it's just like we have always worshipped and known each other and we are looking forward to the future, and yes, the healing and that the change this will bring in our community," said Robinson-Henderson.
"Now this is genuine on my part. Do I want it to make some changes and make a difference? Of course. Attitudes on both sides, I do" said Dr. Gibbs.
The concert is free and open to the public. It will be held at the Bossier Civic Center on Sunday, July 2. The indoor picnic starts at 5 p.m. The concert is at 6 p.m.
Copyright 2023 KSLA. All rights reserved.