Lawyer Gordon McKernan buys 'rally' Jell-O shots as LSU record surpasses 50k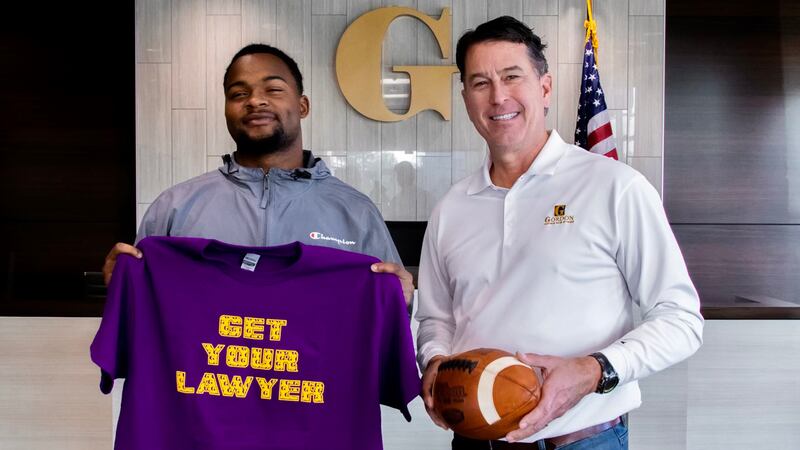 Published: Jun. 26, 2023 at 12:12 PM CDT
|
Updated: Jun. 26, 2023 at 12:40 PM CDT
OMAHA, Neb. (WVUE) - As the Jell-O shot count at Rocco's Pizza in Omaha continues to climb up until the moment the final batter swings and the final pitch is thrown in the College World Series, LSU fans know that one final push hangs in the balance.
Coming off of a disappointing 24-4 beatdown at the hands of Florida in Game 2 of the Finals on Sunday (June 25) afternoon, LSU fans are not down but they could use a boost.
RELATED COVERAGE
LSU fans break CWS Jello Shot Challenge record
While LSU has eye on CWS title, fans in Omaha aim for one of their own
Also on Sunday afternoon, Rocco's Pizza challenged LSU fans one last time. When the new chart count update rolled out and the dust settled, LSU stood at a 46,259 Jell-O shot count. The new challenge, set by Rocco's on Sunday, was to surpass 50,000.
Records are meant to be broken and benchmarks are meant to be passed.
Answering the call to provide a spark, LSU athletics supporter and Baton Rouge-based lawyer Gordon McKernan ponied up to buy 8,888 "rally shots" to give fans something new to believe in again.
Proceeds from the shots purchased will go to local food banks.
Now with a new supply of swagger, Tiger Nation in Omaha can get ready for one last showdown.
See a spelling or grammar error in our story? Click Here to report it. Please include the headline.
Subscribe to the Fox 8 YouTube channel.
Copyright 2023 WVUE. All rights reserved.