New Orleans priest confessed to molesting multiple teenagers and was protected by the archdiocese, unsealed documents show
Published: Jun. 20, 2023 at 5:59 PM CDT
NEW ORLEANS (WVUE/The Guardian) - Newly unsealed documents reveal to what lengths the New Orleans Archdiocese went to protect a priest who admitted to molesting multiple teenagers.
The Orleans Parish District Attorney's office is currently weighing the possibility of filing criminal charges against former priest Father Lawrence Hecker, following the emergence of disturbing allegations dating back nearly 60 years. In a recent article published by The Guardian, secret documents shed light on Hecker's alleged misconduct and reveals that four archbishops were aware of the allegations while he remained an active priest for 13 years.
Father Hecker served as a practicing priest across various churches in the New Orleans area for over four decades. The newly disclosed allegations of child molestation suggest that the archdiocese had knowledge of these accusations as early as 1988.
Attorney Richard Trahant, representing the victims, is presently seeking a federal court order to unseal a deposition taken from Hecker three years ago.
"These individuals were protected for decades, and still are," Trahant said.
The documents state that former archbishops, including Phillip Hannan, were aware of Hecker's sexual abuse of young boys. The documents state that Hecker confessed to misconduct or abuse of seven teenagers between 1966 and 1979, involving "overtly sexual acts," including an incident that took place during an overnight trip to a Texas theme park.
Hecker's potential testimony in the sealed deposition holds significant implications.
"If the priest says in the deposition that the Archdiocese knew something and hid it, it's very damaging," Fox 8 legal analyst Joe Raspanti said.
According to The Guardian, the archdiocese allegedly sent Hecker for counseling and reassigned him to new church positions without informing the authorities, who are just now receiving the records.
"If there's evidence and sealed records of adults preying on children, we have to investigate that. It needs to be brought to criminal court," District Attorney Jason Williams said.
The Guardian's article also highlights that a victim's mother reported to former Archbishop Hannan in early 1988 that her son had disclosed engaging in sexual acts with Hecker. It further reveals that Hecker, who oversaw the archdiocese's scouting program from 1966 to 1972, admitted to his superiors in 1999 that he had either sexually molested or shared a bed with multiple teenagers he met as a priest. Fox 8 confronted Hecker, now 91 years old, three years ago, to which he offered no comment regarding the allegations.
The report by The Guardian discloses Hecker's admission of sexually abusing children over a 15-year period starting in the mid-1960s. He attributed his actions to "a time of great change in the world and in the church" and stated, "I succumbed to its zeitgeist."
Hecker continued working for the church until his retirement in 2002 and received retirement benefits until 2020.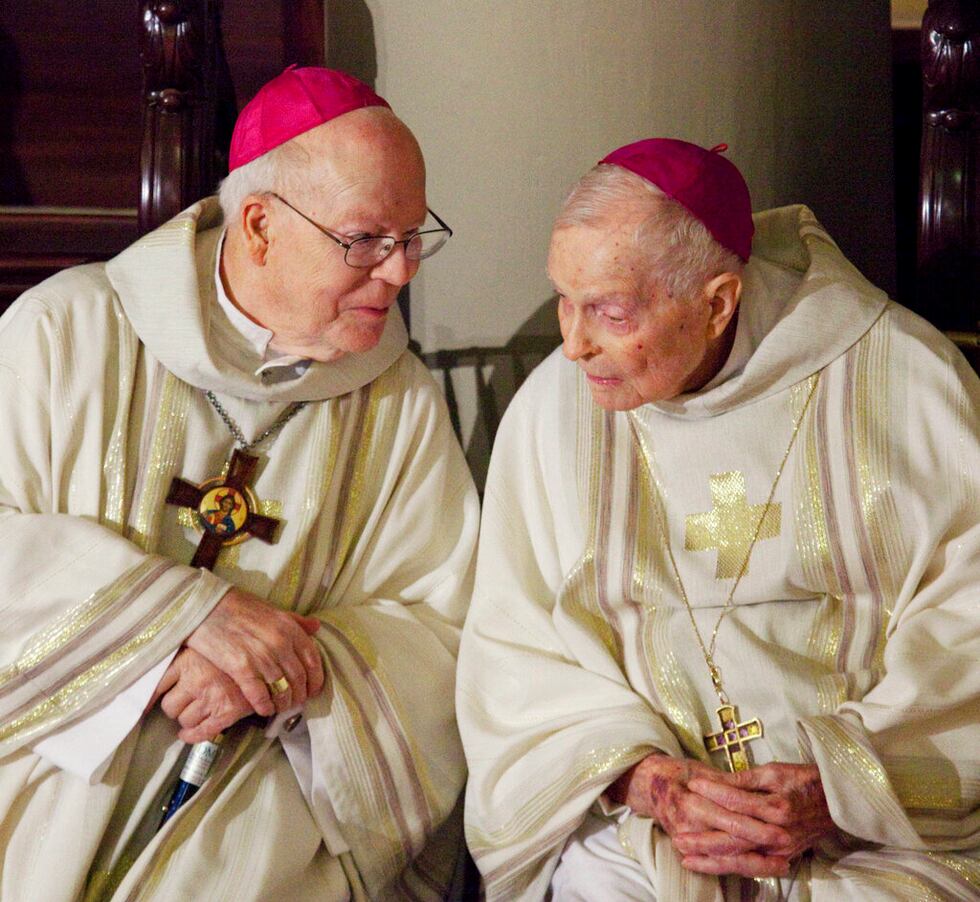 Trahant voiced concerns about the church's handling of the case.
"When the committee of unsecured creditors filed a motion to stop that payment, with respect to Hecker, and several other pedophiles, the archdiocese fought to continue paying the credibly accused pedophiles," Trahant said.
"In this case, there seem to be things that are happening a long time ago. So it's going to be germane as to when the acts occurred, what is going to be the charge is proved, and what is the statute of limitation on that charge," said Raspanti.
The Archdiocese released a statement in response to the revelations, stating, "In 2009, when Archbishop Aymond was named Archbishop of New Orleans, Lawrence Hecker had already been removed from ministry for seven years and had been reported to law enforcement. The Archdiocese of New Orleans has and will continue to cooperate in any law enforcement investigation concerning Lawrence Hecker or into wrongdoing by any other cleric, employee, or volunteer."
Efforts to obtain a comment from Hecker's attorney regarding this matter have been unsuccessful thus far.
A federal judge is currently considering whether Hecker's deposition should be unsealed.
See a spelling or grammar error in our story? Click Here to report it. Please include the headline.
Subscribe to the Fox 8 YouTube channel.
Copyright 2023 WVUE. All rights reserved.