Caddo deputy cited for allegedly causing wreck
Published: May. 21, 2023 at 6:40 AM CDT
SHREVEPORT, La. (KSLA) - A deputy with the Caddo Parish Sheriff's Office was cited for reportedly causing a wreck while on the clock and driving his patrol unit, the sheriff reports.
On Saturday, May 20, Sgt. Andy Scoggins was driving on Highway 1 around 10 a.m. when he turned at Highway 538 on a flashing yellow arrow in front of oncoming traffic.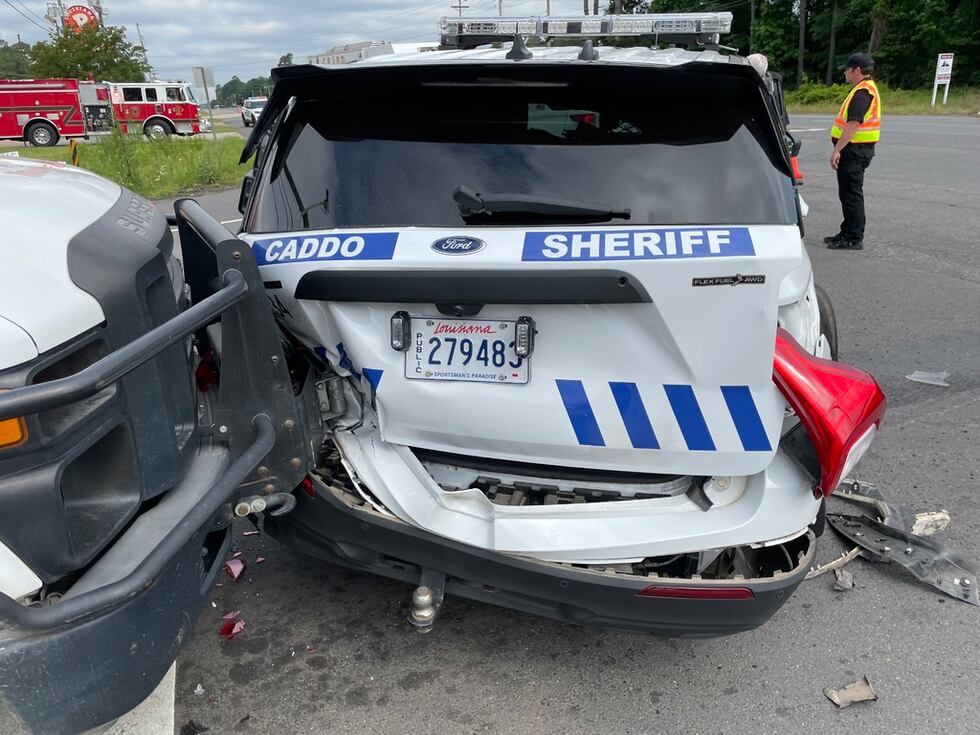 An oncoming SUV hit the rear passenger side of Sgt. Scoggins' unit, causing it to spin and hit another vehicle, which was stopped at the light. Sgt. Scoggins was cited for failure to yield while turning left.
Officials say no injuries were reported.
Copyright 2023 KSLA. All rights reserved.