Young artists show off at ArtBreak
Art everywhere at the Shreveport Convention Center
Published: Apr. 18, 2023 at 1:17 PM CDT
SHREVEPORT, La. (Ark-La-Tex Weekend) - The biggest family arts festival is back this weekend at the Shreveport Convention Center. ArtBreak is back with all sorts of visual, literary, culinary, and performance art from Caddo Parish students.
This Friday, Saturday, and Sunday, April 21 until the 23, come out and spend some time wandering the halls filled with over 2,500 artworks on display and 13,000 artists contributed to be judged in the event.
See who wins over $25,000 in prizes. Listen and watch over 100 school performances. Participate in over 30 S.T.E.A.M. activities. It's going to be a colorful event! It's free to come out and visit with free parking.
"Just come and see not only the visual art but read some of the literary pieces students have written and composed over this last year," says Cassie Harwell, the literary chair for ArtBreak.
Also, this year Pete the Cat is attending with Shreve Memorial Library to entertain the students as part of its storytelling stage panel.
"Oh my gosh, ArtBreak is amazing. If you have never been I highly encourage you to come. There are so many wonderful pieces of art, the talent that is here in Caddo Parish is unbelievable," says Samantha Bonnet of the Shreve Memorial Library.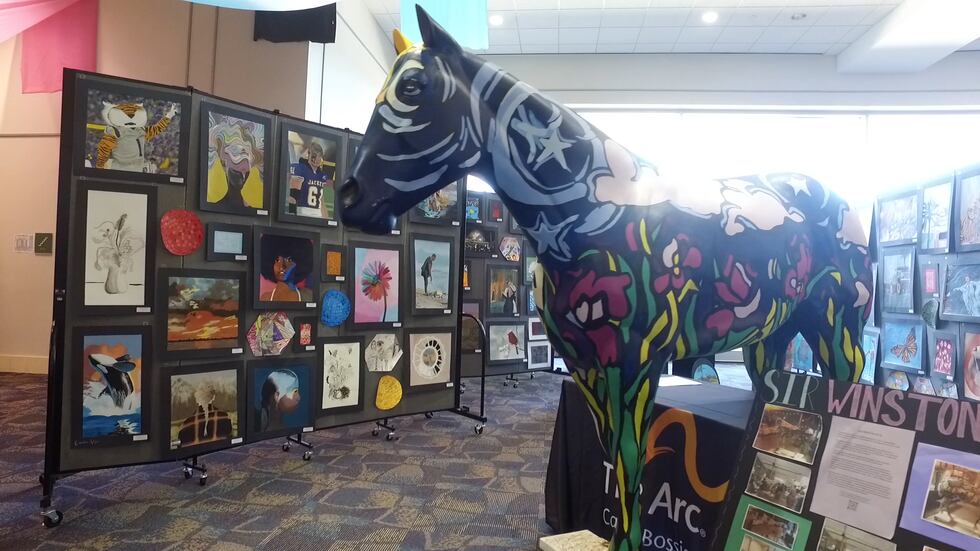 For over 30 years, the Shreveport Regional Arts Council (SRAC) and Caddo Parish Schools put on this amazing showcase. You're going to see everything from ceramics, photography, poetry, fashion, paintings, and a lot more. Some of the highlights include Film Prize Jr., Fashion Forward!, Poetry Out Loud, ArtBreak's Got Talent, and Sizzle.
If you're interested in short films, head to the third floor for Film Prize Jr. Over 30 schools from around Louisiana submitted dozens of short films. Fashion Forward features some talented young people and their latest fashion designs on Friday evening. Some of the best poetry readers from the state will take the stage for Poetry Out Loud Friday night.
The ultimate school talent competition starts Saturday night for a chance to win an audition on America's Got Talent. Six chefs from Caddo Career & Technology Center compete in the culinary arts competition Sizzle on Saturday.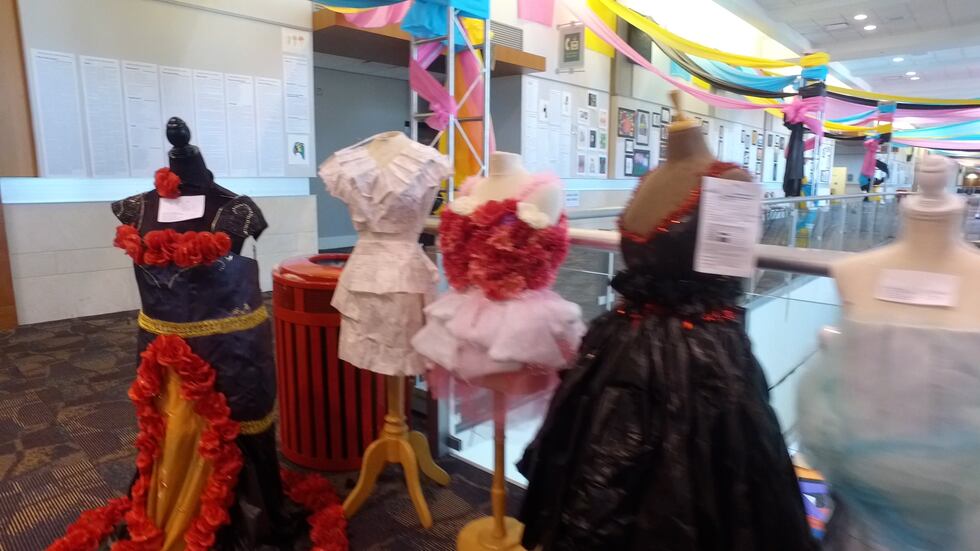 New this year, community partners will be helping out at ArtBreak. Red River Revel Arts Festival, The Renzi Center, Sanctuary Glass Studio, SciPort Discovery Center, The American Society for Civil Engineers along with the Louisiana Engineering Society and Noel Community Art Center will be on site with all sorts of demonstrations.
Everyone can participate in the S.T.E.A.M. projects as well, where students and parents can create beautiful masterpieces. Those are supervised and taught by professional artists from SRAC and Northwest Louisiana. You can even help create a metal sculpture with James Marks as he works on Oscar Joseph.
For a full schedule of events, click here.
Friday, April 21: 5:00 - 9:00 pm

Saturday, April 22: 10:00 am - 9:00 pm

Sunday, April 23: 12:00 pm - 5:00 pm
Related Topic: After ArtBreak, go see, feel and maybe even taste more great art over in Bossier City.
Copyright 2023 KSLA. All rights reserved.