LSU freshman Flau'Jae Johnson may be getting an off-court assist from Lil Wayne
Published: Apr. 5, 2023 at 8:13 AM CDT
|
Updated: Apr. 5, 2023 at 8:15 AM CDT
NEW ORLEANS (WVUE) - 19-year-old freshman LSU guard Flau'Jae Johnson has already cemented herself as a legend in Louisiana basketball but may soon find herself a place in the state's music history.
Johnson is from Savanah, Georgia but being a part of LSU's starting five that took down Caitlin Clark and Iowa for the 102-85 National Championship under Tickfaw native Kim Mulkey automatically weaves her into Louisiana's cultural fabric forever. She is also a dynamic personality for a player so young on and off the court.
On the court, she's a triple threat in LSU's small three-guard lineup. She's a shooter with range pairs with handles and a knack for finding an open teammate to dish off to. Off the court, she's a budding musical artist that may soon get an assist from arguably the greatest rapper alive, New Orleans's own Lil Wayne.
Last week on ESPN's Bird & Taurasi Show, Lil Wayne shared that he plans to collaborate on a track with Johnson, who is a rising rapper with 17,489 monthly listeners on Spotify and 144,000 subscribers on YouTube.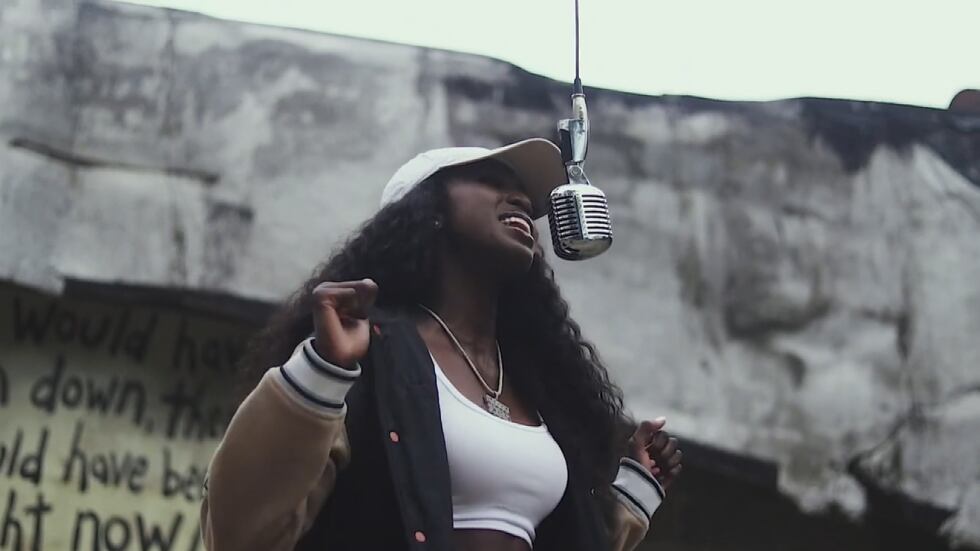 She also already has a deal with Jay-Z's Roc Nation record label.
"We're about to connect musically soon," Lil Wayne said on ESPN. "Be on the lookout for that."
While Lil Wayne may be looking to dish out an assist to Johnson, he told Sue Bird and Diana Taurasi on ESPN that it was actually Coach Mulkey that had the idea for the collaboration and that she told him that he "must" work up a track with the crossover star.
Prior to the Final Four, Lil Wayne lent his voice to a hype video produced by LSU.
READ MORE Lil Wayne hypes up Tiger Nation in video ahead of Final Four
Johnson isn't just a baller with dreams of rapping. She's been doing it since she was 14, making appearances on national TV to perform her original songs. When the Tigers won it all, her songs were blared over the speakers in the United Center after the game.
Johnson also performed live on campus and around Baton Rouge with LSU often giving her avenues to showcase her talent.
Here's to one day hoping to possibly induct Johnson into both the Louisiana Basketball Hall of Fame and Music Hall of Fame.
RELATED COVERAGE
LSU announces National Championship parade and celebration details
LSU Lady Tiger guard Alexis Morris declares for WNBA Draft
First Lady Jill Biden's office backs off idea of inviting Iowa to White House alongside LSU
Hometown hero: Tickfaw girls basketball team uses Mulkey's story as motivation
See a spelling or grammar error in our story? Click Here to report it. Please include the headline.
Copyright 2023 WVUE. All rights reserved.