THE GOOD STUFF: Ryder's Roses
Published: Mar. 29, 2023 at 10:58 AM CDT
SHREVEPORT, La. (KSLA) - There may be nothing more painful than getting over the loss of a child.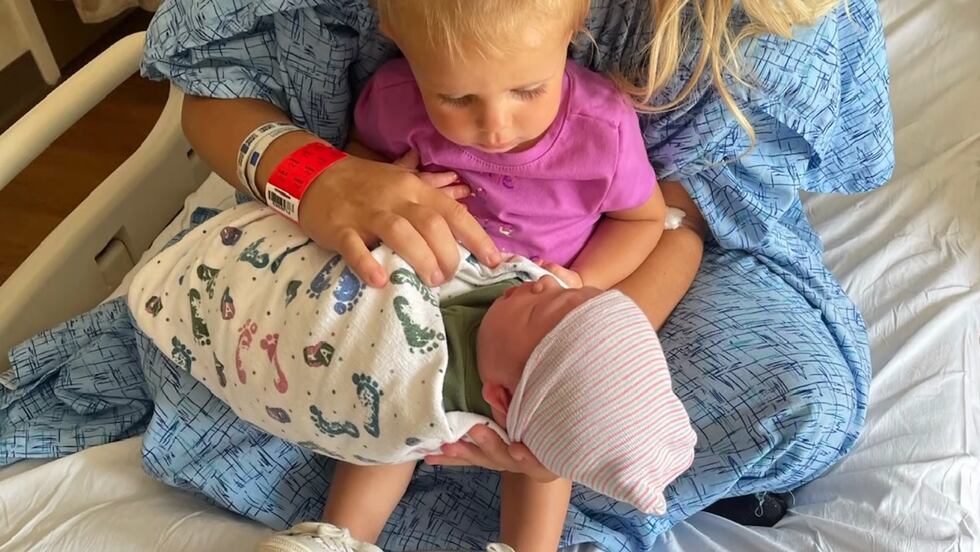 But one young couple has found a way to help themselves and others while honoring their late son, Ryder.
For Daniel and Shelby Vosbury, little moments, like spotting cardinals in the tree next to their home, help them navigate through and around the pain of losing their child. The couple's son, Ryder, had just turned 4 months old when he died ... and they're still not exactly sure what happened.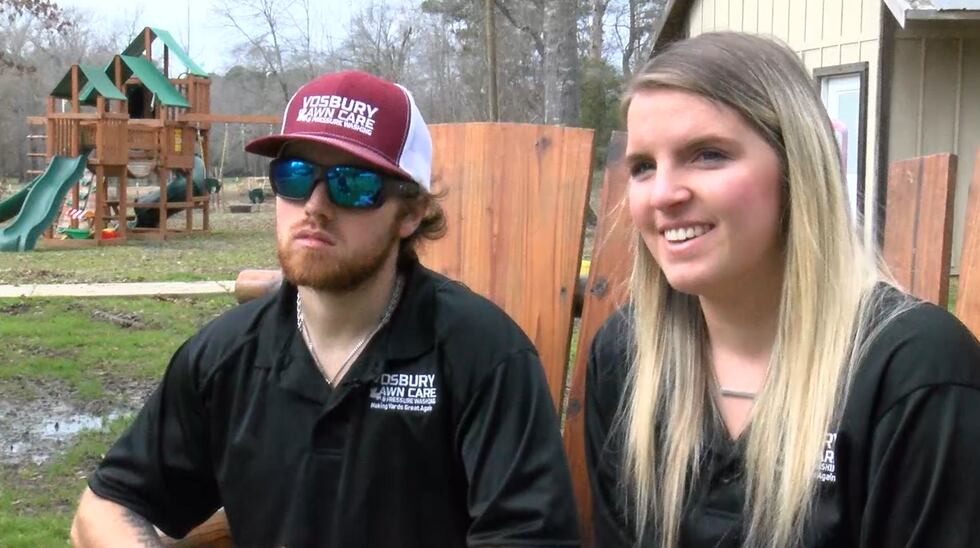 There is no perfect answer to managing through the loss of a loved one, especially a child.
Many who've been faced with it have created various ways to cope.
One local nonprofit gives out cute teddy bears. Barrett's Bears.
Natalie and Walter Boggs lost their son barrett at just 4 months old.
Since his passing in 2018, they've given away hundreds of bears to parents who've lost babies.
And now the Vosburys, one of those families who received a Barrett's Bear, felt a calling to help others just as they've been helped, a gift rooted in their son's memory that will grow forever.
The Vosburys have this side gig — landscaping.
Today's client, old high school friends Jacob and Katie O'Glee.
They're planting rose bushes outside this young couple's new home in the Blanchard area.
"One day at work, it just clicked. Ryder's Roses."
Ryder Vosbury, born July 19, 2022.
"I'm a big LSU fan. We didn't miss a game. I took him to the Ole Miss game, came to the game with us."
Who at just 3 months old watched in person as the LSU tigers beat the Ole Miss Rebels.
But just one month later ...
"We're still not 100% sure what happened."
They went to bed on a Saturday night.
"Wake up the next morning and he's gone. Worst day of our lives."
"Six out of the seven days smile is fake, not going to lie."
Ryder's sudden and still unexplained death left an unimaginable hole in their hearts.
They built a beautiful remembrance waterfall in their front yard as an everyday reminder for themselves.
"There's a cardinal back there."
It's one of many things on their rural DeSoto Parish property they say takes them back to those precious four months they shared with Ryder.
"When cardinals appear, angels are near. So I definitely cling on when I see one."
And it's a loss that won't be fully understood for some time by that little angel's big sister.
"She'll come up to me and my wife and ask 'Where's Bubba?' That's when it really hurts. Like sticking a knife in your heart."
Which is why they felt the strong urge to do something more.
Ryder's Roses.
Something that doesn't just help them remember and cope with their loss.
Bus something that helps others. Many others, they soon found out, going through a painful loss similar to theirs.
"That's a really hard one, really hard."
Just like their old friends Jacob and Katie who still struggle to find the words.
"I can't believe this is my life, my situation, and talk about this. Something you never expect."
Married for less than a year in July of last year, they were sharing with everyone that little Sullivan was on his way.
It's a post that still sits pinned to the top of their Facebook page now five months since receiving the devastating news.
"Going for the ultrasound, no heartbeat. Doctor says you have to deliver him. That next morning."
"That's the hard thing. We've been together since high school. Eight years, Sullivan has always been the name."
And it's why they eventually fought through the pain to make that call.
To have Ryder's Roses planted right outside their front door.
"This was a gift to us. This goes in the rose bush."
"This process is not easy by any means. If we can give someone a place while we're doing God's work, keeping his memory alive ..."
"I know Ryder's watching over us, happy and smiling. And that's what we want."
Copyright 2023 KSLA. All rights reserved.