Organization holds discussion on violence in Shreveport
Published: Mar. 25, 2023 at 10:17 PM CDT
|
Updated: Mar. 25, 2023 at 10:35 PM CDT
SHREVEPORT, La. (KSLA) - On March 25, a Shreveport organization called PIPES hosted a city-wide discussion of violence in the city.
The discussion was held at 3 p.m. at Davis Raines center located at 2920 Round Grove Ln in Shreveport.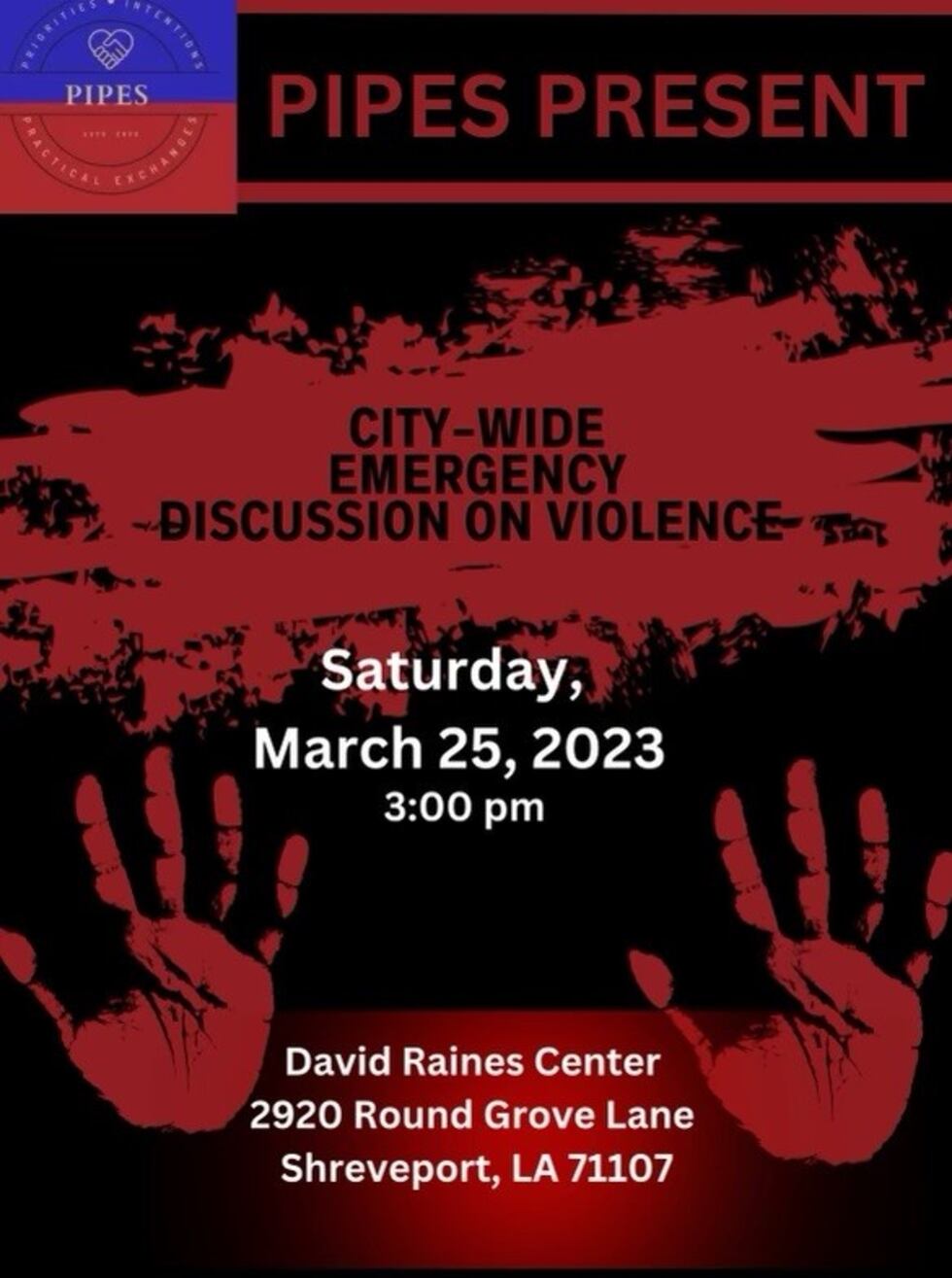 KSLA's Domonique Benn was a panelist for the discussion.
PIPES stands for priorities, intentions and practical exchanges. The program was created to deter criminal behavior and recidivism through inspiration and cultural change.
Copyright 2023 KSLA. All rights reserved.