Fight involving 9 people on Southern's campus leads to 1 arrest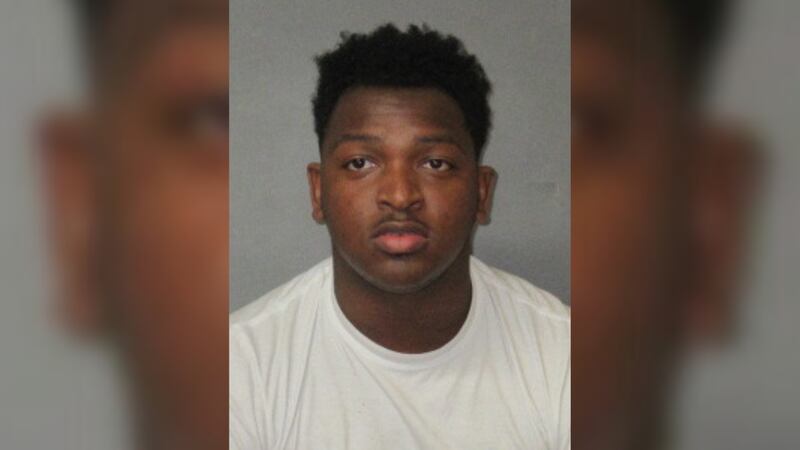 Published: Mar. 1, 2023 at 1:17 PM CST
|
Updated: Mar. 3, 2023 at 4:36 AM CST
BATON ROUGE, La. (WAFB) - A man was arrested for his role in a fight on Southern University's campus on Feb. 9 that involved a total of nine people.
According to a probable cause report from the Southern University Police Department, Kaleb Pleasant, 19, of Winnsboro, La. is facing one count of second-degree battery and two counts of battery.
Pleasant was identified through campus surveillance cameras from his clothing as one of nine co-defendants that attacked three students at the university. School officials confirmed Pleasant was also registered and enrolled as a student at Southern University Baton Rouge.
The fight happened in front of Camille Shade Hall on Southern's campus, jail records show.
In the footage Pleasant, along with seven others, could be seen leaving a co-defendant's room in Jones Hall before the attack. The group met up with another co-defendant in the lobby of the dorm.
In the video footage moments before the attack, Pleasant and eight co-defendants are seen approaching three victims who were standing in front of Camille Shade Hall in an "aggressive manner," according to the arrest report.
In the footage, you can see the group try to surround the victims before attacking them from all directions.
The probable cause report goes on to say Kaleb was seen standing by as the other co-defendants attacked the victims and later joined in throwing punches at one of the victims.
According to authorities, during the attack, the nine co-defendants punched and kicked the victims to the point that one of them was knocked out with seizures and had to be taken to a hospital.
After the attack, jail records say the group left the scene and out of view of the surveillance cameras.
Two of the victims were able to identify Kaleb as being a part of the group of nine individuals that attacked them that night.
Pleasant was arrested and booked into East Baton Rouge Parish Prison.
Click here to report a typo.
Copyright 2022 WAFB. All rights reserved.