'Sad and depraved': Shreveport minister reacts to mass shooting that injured multiple juveniles
Mother, 3-year-old boy critically wounded
Published: Jan. 23, 2023 at 2:47 PM CST
SHREVEPORT, La. (KSLA) - KSLA is now learning more about a mass shooting that shattered a peaceful Sunday afternoon in Shreveport's Martin Luther King Jr. neighborhood.
Forty-one shots were fired Sunday, Jan. 22 at a home near Sugar Street at Northside Road. Eight people, including three small children, were injured in the mass shooting. Two of the victims have life-threatening injuries, according to police. As of Monday afternoon, the Shreveport Police Department is still hunting multiple gunmen.
[RELATED: 5 adults, 3 children shot in Shreveport residence]
Going back to the neighborhood Monday morning, KSLA Chief Investigator Stacey Cameron counted 39 bullet holes in the side of the home where the mass shooting happened.
Witnesses tell SPD someone in a dark-colored SUV pulled up to the home just before 2 p.m. Multiple men got out of the vehicle and opened fire. Now, family members tell KSLA a mother and a 3-year-old boy are the two victims who were critically injured.
KSLA spoke with a local minister whose church is near the shooting scene. He says the shooters' reckless disregard for life is both sad and depraved.
"Even though they're looking for someone else, uh, doesn't care who was there, who was around, where the bullets were flying, landing. Those things just really, really give you a deep feeling of the depravity of the society in which we live," said Vincent Gordon, minister of Church of Christ.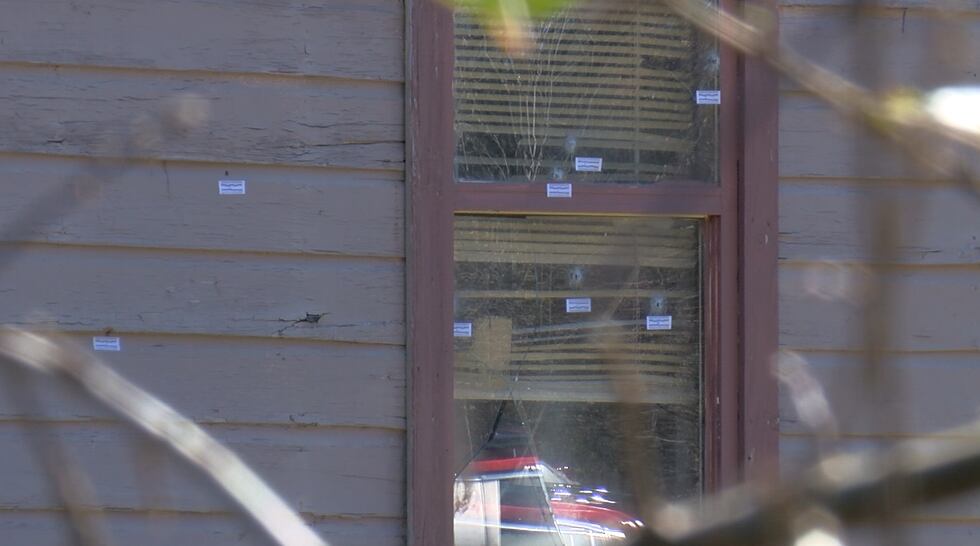 While SPD's investigation continues, KSLA is told the shooting stems from an ongoing dispute between two groups of people, but police would not call it "gang-related," or elaborate on the nature of the dispute.
KSLA was able to catch up with a few senior citizens at the MLK Neighborhood Association Luncheon on Monday to get their reaction to the mass shooting. They have watched the evolution of the neighborhood for decades.
They say while this particular neighborhood may be troubled, the root of the crime issue worldwide boils down to the youth and lack of parenting. They say back in their day, parents worked together to discipline children in the neighborhood.
"The youth are doing just what youth do, especially when they're not parented correctly. As I remember growing up in this area, everybody in the neighborhood were your parents, so if you were down the street, those people could talk to you about your behavior," said Guy Hamilton, an attendee at the meeting.
"You control youth while they're young, and you control them by the way you live your life. If you're not living your life right, you can't expect the youth living with you to live differently. Some of them do, thank God."
As well as the lack of parenting, some of these citizens also believe there's a lack of resources for youths in these particular communities, which often leads to destruction. More funding and new resources could be a small start to combatting crime in these areas.
Copyright 2023 KSLA. All rights reserved.