Shreveport abortion clinic building goes up for sale
Indication of Hope Medical Group for Women's departure spurs mixed reactions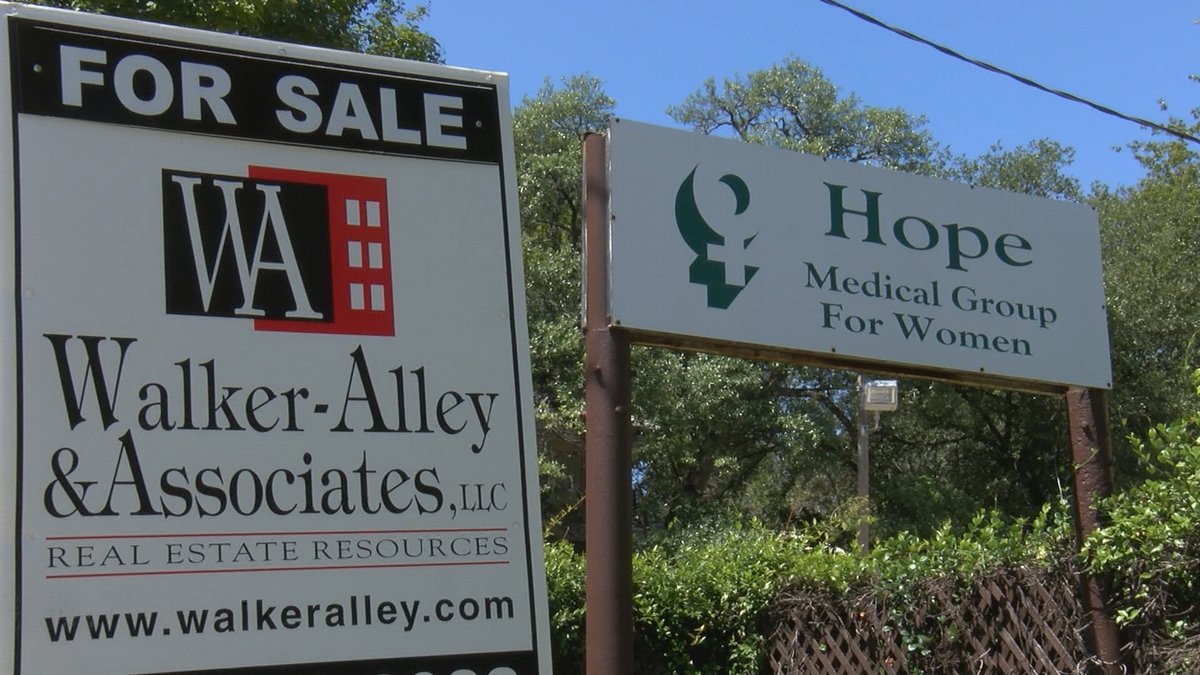 Published: Sep. 13, 2022 at 3:33 PM CDT
|
Updated: Sep. 13, 2022 at 3:41 PM CDT
SHREVEPORT, La. (KSLA) — A Realtor's "For Sale" sign has gone up in front of Hope Medical Group for Women in Shreveport.
Louisiana Right to Life this week took note of the signage outside the abortion clinic in the 200 block of Kings Highway:
And Congressman Mike Johnson shared that post with an observation on his personal Facebook page:
For a different perspective, KSLA News 12′s Tayler Davis today spoke with a woman who used to volunteer at Hope Medical Group for Women. Tune in this evening to hear her thoughts as well.
Kerry McNamara volunteered there for seven years.
"I started in the summer of 2015 and living in the neighborhood and you can't help but see that they were having some trouble there on the sidewalk. So I spoke to a friend of mine who knew some of the staff and asked what I can do to help out and it wasn't much longer there I started showing up every Saturday."
An effort to raise $100,000 to help move the clinic to another state has raised more than $14,000. And now there is an effort to raise money for employees who used to work there.
"We were just speaking with the director on Sunday at a ceremony and she was explicit that the last few patients we saw were some of the most meaningful just because they were going to be the last few patients," McNamara said.
"I'm especially proud of the way they fought the last few months there to keep it open as much as possible," he said.
Realtor Mitch Busada told KSLA News 12 the building is not in the listing database just yet but will be next week.
RELATED:
Copyright 2022 KSLA. All rights reserved.