LSU Health Shreveport doctor says COVID cases on rise again in NWLA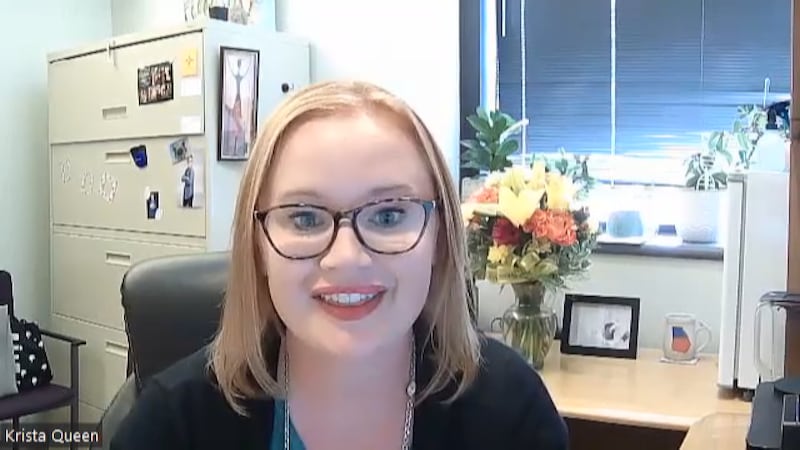 Published: Aug. 31, 2022 at 3:02 PM CDT
SHREVEPORT, La. (KSLA) - Northwest Louisiana is starting to see a rise in COVID cases yet again.
On Wednesday, Aug. 31, KSLA spoke with Dr. Krista Queen with LSU Health Shreveport, who broke down the Louisiana Department of Health's COVID-19 dashboard. Queen is the head of viral genomics and surveillance.
[COVID-19: ArkLaTex information hub]
"Right now, our percent positivity in the Shreveport-Bossier area is holding steady at 20 percent. Twenty percent of people who go get these COVID tests at a provider or urgent care are coming up positive."
Queen blames one specific variant.
"One hundred percent of the virus circulating in our area is attributable to omicron, so it's going to help and offer that additional protection."
FULL INTERVIEW
As of Aug. 31, there were over 2,000 new cases. Queen says now that the government paused its free testing program that allowed people to receive free at-home tests, we will mostly start to see a change in the number of cases again.
"With this program ending, we're likely to see more people seeking out clinic settings for testing. We will probably see an adjustment to our testing numbers because as more free rapid tests were distributed, we saw the numbers decrease."
DETAILS>>> Where can I get COVID-19 tests after the federal program is suspended Sept. 2?
MORE RESOURCES
Copyright 2022 KSLA. All rights reserved.