Shreveport looking to launch early childhood education program for underprivileged families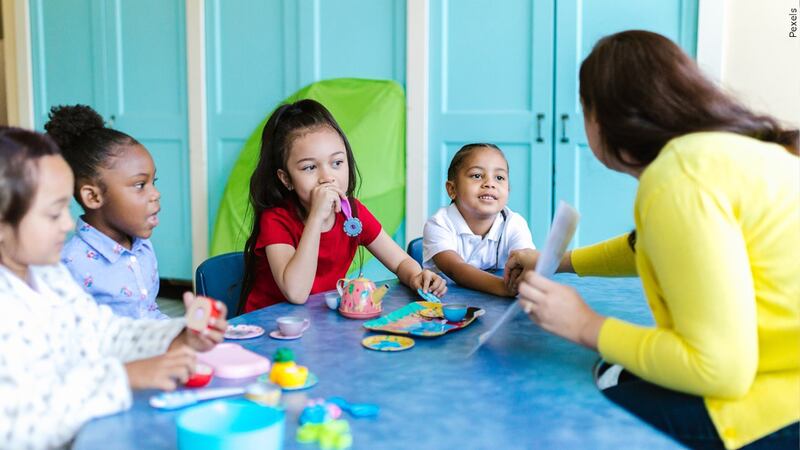 Published: Aug. 24, 2022 at 12:29 PM CDT
SHREVEPORT, La. (KSLA) - Mayor Adrian Perkins wants to start an early childhood education program for those who cannot afford or access quality programs.
On Tuesday, Aug. 23, the Shreveport City Council approved Ordinance 112, which will provide the $3 million in funding for the Shreveport Early Start Initiative. When the program begins, parents will be able to apply; if their child is selected, their fees would be paid to a facility that is deemed to be qualified to participate in the initiative.
"In the state of Louisiana, it's not mandated to get early childhood education so we need cities like ourselves and other entities to step in and feel that gap," Perkins said.
Since the funding has now gotten the green light, the city's Community Development Department can begin to:
Develop the timeline for the application process and implementation

Determine the criteria for eligible participants

Make a formal announcement for the official program kickoff in September
Shreveport is following the blueprint of the Community Foundation of North Louisiana. CEO Kristi Gustavson said it took them $2 million to essentially start their initiative for Caddo Parish.
"Funding will provide up to about 200 scholarships, if not a few more for 2022. And we've placed over 100 children since early February," she said.
The organization says they have done extensive research on the impact.
"The data that we collected showed that 60 percent of children in Caddo Parish and 60 percent of children in the Bossier Parish were not kindergarten ready upon kindergarten entry," she said.
Gustavson also said they are working to launch the same initiative in the Bossier parish.
INFO FROM THE COMMUNITY FOUNDATION OF NORTH LOUISIANA
There is strong evidence that young children who participate in high-quality pre-K programs enter school more ready to learn than their peers. The national Early Childhood Longitudinal Study, Kindergarten Class, demonstrates that students who attended a pre-K program scored higher on reading and math tests than children receiving parental care. Students who attended a childcare center or other preschool program also showed gains, and pre-K students exhibited the greatest achievement. The evidence is strong that high-quality pre-K programs have significant short- and long-term impacts on children and their communities. Although enrollment in an early childhood program does not provide a guarantee for kindergarten readiness, there are strong indicators these programs do increase the likelihood that children will be prepared for kindergarten. From 2014 to 2017 Shreveport-Bossier saw a significant increase in the percentage of 3- and 4-year-olds enrolled in school from 39.8% to 59.1% moving from 9th to 1st among peer communities. The last two years, our percentage declined to this year's number of 51% (3rd among the peer communities).
Copyright 2022 KSLA. All rights reserved.