Man shot in chest during fight
He was shot with a high-powered air rifle and it "appears to have been self-defense"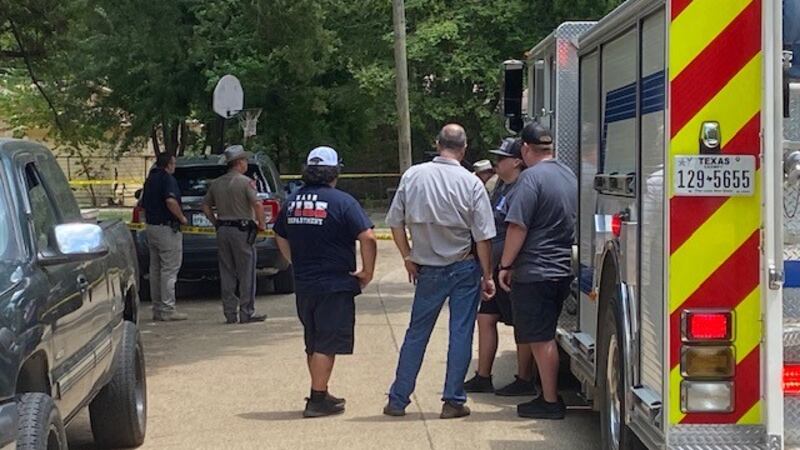 Published: Jul. 21, 2022 at 1:47 PM CDT
|
Updated: Jul. 21, 2022 at 2:10 PM CDT
WAKE VILLAGE, Texas — A man was in critical condition when he was rushed to a hospital for treatment of a gunshot wound to his chest.
A fight led to the lunch-hour shooting Thursday, July 21 in Wake Village, a suburb of Texarkana, Texas. Someone pulled out a gun during the altercation in the 800 block of MacArthur Avenue and shot the man, authorities said.
Officers who were dispatched about 12:45 p.m. found a 28-year-old man on the front porch of a residence and bleeding from a chest wound, Wake Village police Sgt. Todd Aultman said. They began providing first aid.
Meantime, he added, other officers on the scene located the suspected shooter and took him into custody.
Wake Village police "... conducted a crime scene investigation and interviewed several individuals with the assistance of Nash PD," Aultman said. "The suspected shooter was interviewed and released without charges at this time.
"The initial investigation has determined the injured party was shot with a high-powered adult air rifle and appears to have been self-defense," he added. "The investigation is ongoing. And there are details of this incident that have not been released. There is no threat or danger to the community."
This is a developing story and will be updated as more information becomes available.
Copyright 2022 KSLA. All rights reserved.