For first time in 2022, Willis-Knighton reports no patients hospitalized with COVID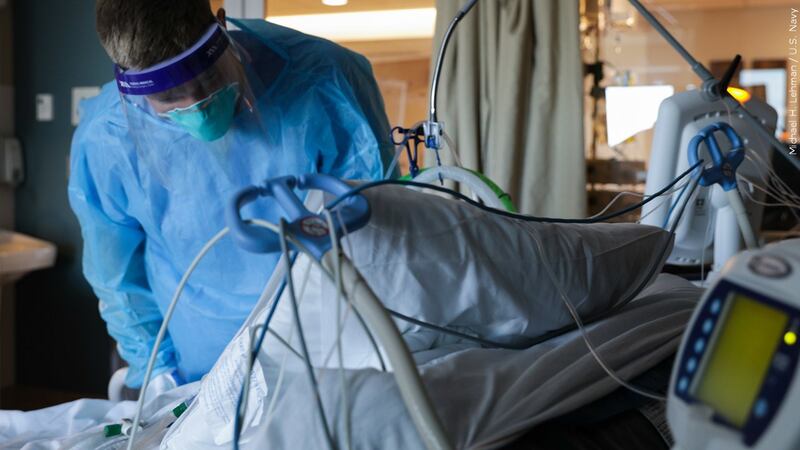 Published: May. 10, 2022 at 7:48 AM CDT
SHREVEPORT, La. (KSLA) - There's some promising news on the COVID-19 road to recovery in the ArkLaTex.
For the first day in 2022, Willis-Knighton Health System said Monday, May 9 there were zero patients hospitalized with COVID-19.
"It's been an incredible roller coaster ride because we've had periods like this where we have a lull in viral activity and then a rebound and new wave," said Dr. Joseph Bocchini, with Willis-Knighton. At the top of the wave, we have a large number of patients in the hospital, we have to restrict other services so we can take care of COVID patients."
This announcement came just days after the White House warned of a possible additional COVID wave this fall.
"Unfortunately, this doesn't mean the pandemic is over. We have to pay attention to the fact that in many states around the United States, including Louisiana, we are seeing an increase in the number of cases," Bocchini said. "Many of the parishes in Louisiana have seen an increase in cases ... Actually, the number of cases reported by the state in the past week increased by 30 percent."
Experts say that the wave could infect around 100 million people.
"Because we are seeing some increase in the number of infections, anytime you have a respiratory illness right now, it's very important you get tested to see if you have a COVID infection," Bocchini said. Not only does it help us understand what's happening in the community, it helps us understand what we may need to do for you because we have a number of treatments that are available."
He credits the development of therapies that modified the course of the infection. With patients that may have a mild to moderate case, medical providers can keep patients out of the hospital if they start treatment early.
With that being said, Boccini said that this is a happy milestone.
"I think this is a happy milestone. I think this is a point we hoped to achieve and now we're here. At the same time, we're bracing for the next wave ... We may have another winter very similar to what we had last year with a large number of cases. Some epidemiologists have predicted we may have a significant outbreak this winter."
Copyright 2022 KSLA. All rights reserved.