Cenla dashboard for COVID-19 cases, deaths, vaccine percentages
State and local information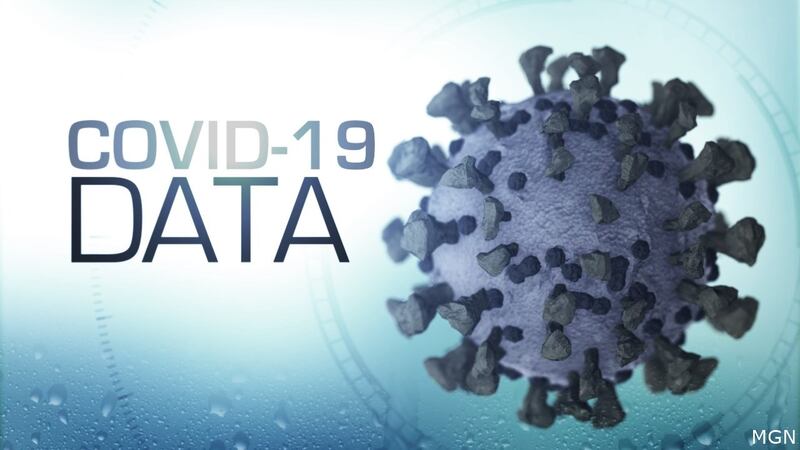 Published: Jun. 10, 2020 at 1:00 PM CDT
|
Updated: Mar. 10, 2023 at 1:11 PM CST
(KALB) - Check back once a week on Wednesdays after 12:30 p.m. for updates on the latest confirmed cases and deaths related to COVID, including vaccine information.
INFORMATION UPDATED ON: March 8
STATE INFORMATION:
The following information has been provided by LDH:
7-day average of patients in the hospital due to COVID-19: 248.7
7-day average of those patients on ventilators: 6.1
Louisiana Vaccine Overview:
Vaccine information is updated by LDH on Mondays and Thursdays at noon.
Initiated vaccine series: 2,856,720 (59%)

Completed vaccine series: 2,537,688 (53%)

New Initiated: 650

New Completed: 495

Current phase of distribution: Everyone 6 months+
Vaccine Information by Parish:
Allen: 32%

Avoyelles: 49%

Beauregard: 35%

Catahoula: 39%

Concordia: 46%

Evangeline: 48%

Grant: 34%

La Salle: 46%

Natchitoches: 45%

Rapides: 51%

Sabine: 40%

St. Landry: 52%

Winn: 48%
NOTE: Vernon Parish vaccine information will now be provided by the CDC due to Fort Polk:
60.3% of the population of Vernon Parish has been vaccinated.
Copyright 2021 KALB. All rights reserved.