Shreveport-Bossier City infectious disease specialist reacts to Omicron variant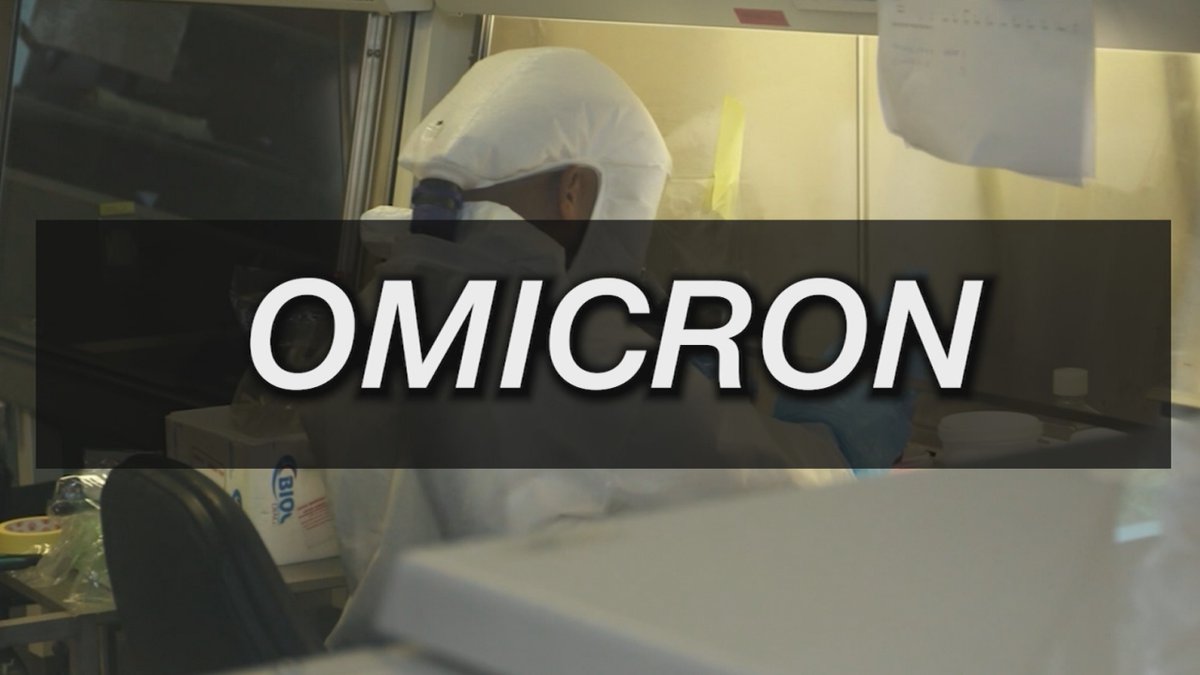 Published: Nov. 29, 2021 at 9:33 AM CST
|
Updated: Nov. 30, 2021 at 8:39 PM CST
SHREVEPORT, La. (KSLA) - "It was sort of like 'Here we go again'."
As countries close borders and take measures to prevent the spread of the Omicron COVID-19 variant, Dr. John Vanchiere spoke with KSLA News 12′s Christian Piekos regarding community concerns.
Vanchiere shared his initial reaction to the news and went on to discuss how the ArkLaTex should respond during this uncertain time. See his full interview with Christian Piekos below.
CP: When you first heard about the emergence of this new variant, what was your initial reaction?
JV: It wasn't a big surprise a new variant was identified. Of course, we were hopeful we could stave that off through the winter and not have to deal with it. We're still hopeful that will be the case, especially in the United States. A lot of mitigation measures will be put in place very quickly and already have internationally. Now it's sort of watching, waiting and trying to have the laboratories that are capable of really trying to understand the vaccine's ability to protect against this new variant or not. That's the big unknown right now that everyone is waiting for.
CP: Whenever a new variant emerges, what is your chief concern?
JV: We've seen the variants over the past two years emerge — Alpha was a big one and then Delta. Each of those were more transmissible than the prior ones. The early data appears that this Omicron variant may even be a little more transmissible than the Delta variant. That's not unexpected or a big surprise. But the worry though is that, number one, it may be more pathogenic. That is, more likely to make people sick regardless of their age or underlying conditions. Number 2, the ability of the variant to subvert the immune response, either natural or vaccine that we have worked so hard over the past year to produce. That's the unknown, that's the big worry.
CP: Dr. Fauci said over the weekend he wouldn't be surprised if the new variant was already in the United States. Is that a sentiment you agree with?
JV: Yes, I wouldn't be surprised. It's not uncommon — and it's expected — that there is a lag time between the virus arriving or the variant being here and us being able to detect it. Sort of who detects it first and where it's detected will really be dependent on how it got here. ... The Delta variant, Louisiana was the first state with a huge outbreak. We weathered that storm, it was tough, it was tough, especially down in New Orleans and Baton Rouge. Predicting where it will show up is impossible, but the expectation that it's already here is a reasonable one.
CP: How concerned should we be? Obviously, we have fought this battle before, so we know what sort of policies and procedures work.
JV: Folks should be aware and pay attention. This is really the time to, if you're not vaccinated, to strongly consider going ahead and getting vaccinated so you've got that protection already on board. For those who are elderly, especially or (have) underlying medical conditions, go ahead and get that booster. Get that taken care of. Our expectation is that the holidays, over the next month or six weeks, are really, potentially a time for a lot of outbreaks to occur.
It might be February, it might be March before this Omicron variant shows up. Part of it is we can't tell if a person has flu, or COVID or one of the other viruses that can all look the same — with upper respiratory infections and sore throat, and cough and fever. There's not a clinical way to distinguish those.
The important thing is we have to do more testing to determine what virus someone is dealing with. We are preparing for that on the medical side and the public health side, working with Dr. (Martha) Whyte and other community organizations to be ready for that increase in testing over the next six to eight weeks, especially. Individuals need to make sure they are also paying attention, and we'll know more over the next couple of weeks.
CP: Many of us spent time with our families this weekend celebrating Thanksgiving. Would it be prudent just to get tested to be safe if you are not vaccinated?
JV: Right now, for Louisiana, our virus positivity level in the community is very low — probably the lowest it's been since after the first wave, when we were in full lockdown. I don't think there is an emergency to go get tested right now, except if you are having symptoms that could be COVID, then yes, get tested. That goes back to you can't tell based on the symptoms if it's COVID or not COVID. That's why testing becomes more and more important. That testing allows the laboratories then to if you test positive for COVID to determine the sequence of the virus and ask what variant it is. We can very quickly determine if that Omicron variant has shown up in our community.
CP: Do you think it would be wise to wear a mask again in public places?
JV: I think especially for people who are high-risk —- that is over 65, underlying health conditions, especially respiratory or cardiac conditions, all of our immunocompromised patients — I've said for a long time that is the best strategy all through the winter is to wear a mask to protect against flu and RSV and other viruses, as well as the variant we are expecting to show up here at some point. We won't know when it shows up. Hopefully, it won't catch us by surprise. We do have new tools in our toolbox since the Delta variant. We have two new medications that are close to FDA approval for direct treatment of early symptomatic disease and possibly even for prevention after exposure. As we add more tools to our toolbox, it gives us a little better feeling that we can weather it. We are pulling out tricks from our toolbox just as the virus is at the same time.
Copyright 2021 KSLA. All rights reserved.