Natchitoches officials pledge additional safety precautions at Christmas Festival following tragedy in Wisconsin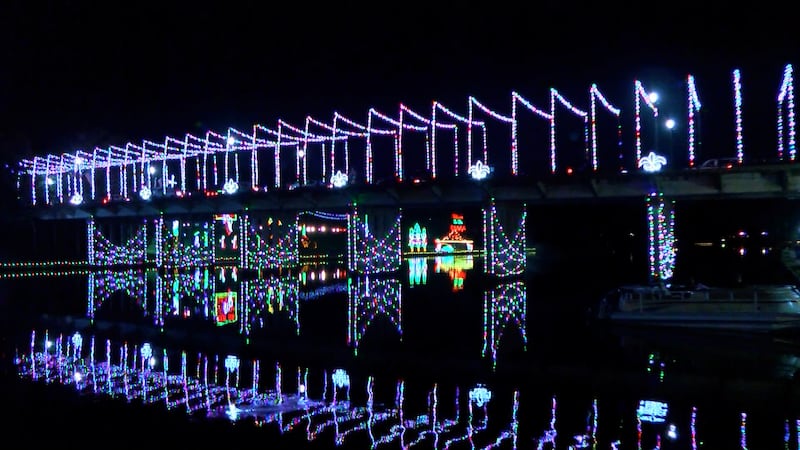 Published: Nov. 22, 2021 at 2:12 PM CST
|
Updated: Nov. 23, 2021 at 10:50 PM CST
NATCHITOCHES, La. (KSLA) — Natchitoches officials said they've met to discuss increasing security at the city's annual Christmas Festival following the tragedy in Wisconsin in which five people were killed and more than 40 were hurt when an SUV plowed through a crowd of people at their Christmas parade.
The City of Natchitoches released a statement Monday, Nov. 22 saying their thoughts and prayers are with the people of Waukesha, Wisc.
They also said they're being proactive about plans for the Louisiana city's Christmas Festival to ensure the safety of attendees. City officials met the morning of Monday, Nov. 22 to discuss additional safety measures and precautions to prevent a similar tragedy from happening in northwest Louisiana.
"It was unfortunate to see the events that happened in Waukesha," Williams said. "Our hearts go out to the families and victims involved. Watching the news Sunday evening and knowing what we had coming, one of the biggest parades in Louisiana, we just wanted to make sure to go back over a few things. We have meetings on a routine basis leading up to the parade, but we wanted to give that certainty to the public that we are doing everything we can to ensure the safety of this event. There are a lot of things our public safety officials think about and plan for and we are so appreciative of the work that has gone into these events over the years. We just wanted to make sure we didn't have any weak spots and are able to implement everything and do what we have to do to keep everyone coming to the parade safe."
Mayor Williams says there is a detailed operations plan that public safety personnel have crafted over the years that the city follows for events like the Christmas festival. Following events, city officials, event coordinators and first responders have a debriefing to discuss what went right, what went wrong, and what can be fixed for the next year.
"We want everyone to see this beautiful town and we want people to enjoy our downtown," Williams said. "We also want them to not worry about their security and safety. We want them to know we have personnel and agencies from different areas throughout the state that come and help us. We want people to come and enjoy, have fun and we want them to know their safety is being thought about well before the parade, during the parade and after the parade."
Additional law enforcement is being brought in from neighboring agencies; over 50 officers from Natchitoches Parish Sheriff's Office and Louisiana State Police will be placed in various spots along the riverfront, in the crowds, and at the barricades.
Natchitoches Police Chief Nikeo Collins said while nothing serious has happened in years past, it's about not being complacent when it comes to safety and security.
"You should always be aware that there are people out there that want to do bad things," Chief Collins said. "Fortunately in this community, we have a good working relationship with area law enforcement, public safety entities and the city government. We block off the streets the day before the festivals, we put barricades in place, we re-route traffic. The day of the event we have officers and deputies and troopers positioned in key points and areas moving around, creating in inner-perimeter and outer-perimeter. If someone were to breach the outer-perimeter, we are able to deal with that before they can reach the inner-perimeter and potentially do damage.:
All law enforcement who will be at the Christmas festival will be on the same radio frequency according to Collins, to ensure every officer, deputy and trooper are on the same page during the event.
The fire department says they have additional EMS throughout the city and along the riverfront, as well as other fire districts on standby.
"You prepare for the worst and hope for the best and we have been blessed," said Natchitoches Fire Chief John Wynn. "We are really fortunate to have the working relationships we have in this area. We have a lot of assets available to use. During the festival we divide the city in half. We have mutual aid agreements with fire districts outside the city and have have Natchitoches Parish Ambulance Service will have four ambulances throughout the city and have mutual aid agreements with eight surrounding parishes so we have access to bring in more people quick if we need them. We also have air assets if needed. We are prepared."
The festival kicked off this last weekend without a hitch, with around 5,000 people attending the festival. Thousands are expected to come to town over the next few weeks.
Click here to see the full schedule of events.
Copyright 2021 KSLA. All rights reserved.