Shreveport considering program to help identify problem rentals, absentee landlords and owners
Several spoke against it and the associated costs when the City Council met Nov. 19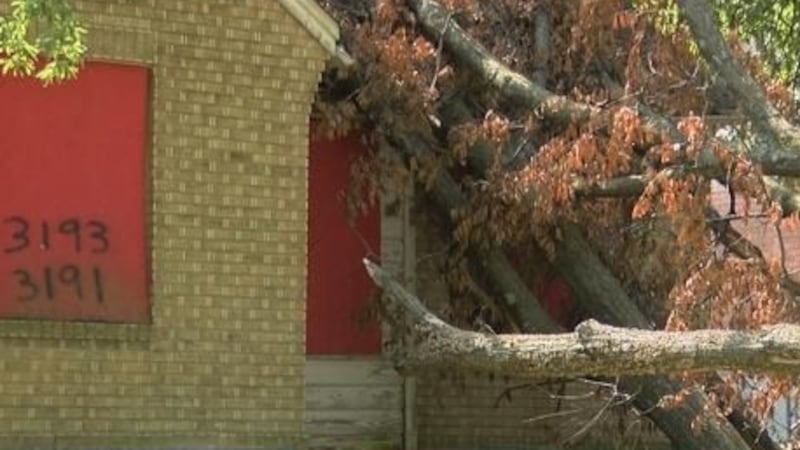 Published: Nov. 22, 2021 at 3:37 PM CST
|
Updated: Nov. 22, 2021 at 11:26 PM CST
SHREVEPORT, La. (KSLA) — Before the Shreveport City Council are three ordinances related to establishing a rental dwelling unit registration program.
On the agenda of the Shreveport-Caddo Metropolitan Planning Commission's meeting Nov. 3 were amendments to Shreveport's Unified Development Code, which was implemented in May 2017.
Those changes would allow for a rental dwelling unit registration program that is designed to help identify problem properties and absentee landlords and property owners.
The program is an initiative brought forth by Shreveport Councilwoman Tabatha Taylor and Councilman John Nickelson. In the presentation to the MPC, it was stated that the council members "found that establishing a rental registration and safety inspection program will protect the public health, safety and welfare of tenants by encouraging the proper maintenance of residential rental housing."
The program would have two components: registration and complaint-driven safety inspections.
If approved:
any tenant or aggrieved party could report potential violations by contacting the MPC office and requesting an inspection of a unit to ensure compliance with rental housing standards; and,

no one would be allowed to occupy, rent, sub-rent, lease, sublease, let or sublet property to another person unless they have obtained a rental dwelling unit certificate of registration. Exemptions would include rental dwellings in hotels, motels, inns, bed and breakfasts, single-room occupancy or boarding houses, short-term rentals, RV parks, state or federal licensed hospitals, hospice, community care facilities, intermediate-care facilities, nursing homes, government entities, housing authority-owned and -operated properties and other similar accommodations.

all owners of rental properties in Shreveport would have to pay $35 per unit for the initial registration then a $30 renewal fee each year. Failure to register would result in a $70 fine.
Several landlords spoke against the program and the costs associated with it when the City Council met Friday, Nov. 19.
"We are going to have to pass this on to the tenants," said Shawn Guilbault, a property owner. "A lot of these tenants are already struggling to pay rent, so they are going to have a harder time now to pay rent.
"So we are trying to see how this will benefit. We already have property standards which, to my understanding, does the same thing."
Taylor, who represents City Council District A, wants the program for the city and said it's a matter of accountability.
"I am going to speak specifically to my district. I have a lot of slum lords. I have taken two apartment complexes to court. No running water, sewage, deplorable conditions. What we don't have is a renter's code and we need to have one."
As presented to and approved by the MPC earlier this month, below are the proposed amendments to Shreveport's Unified Development Code that would help establish a rental dwelling unit registration program:
The MPC's approval was necessary before Shreveport could proceed.
Now the issue is before the City Council. The program will be up for a vote when the City Council meets Dec. 14.
The program, if approved, would be administered by the MPC.
Below is the agenda for the Shreveport City Council's meeting Friday, Nov. 19, including the three ordinances and supporting documents for the city's proposed rental dwelling unit registration program:
Notice Posted: 11/18/2021 2:30 PM
Public Notice: Notice is hereby given that the City Council of the City of Shreveport shall hold its Administrative Conference and it's Regular Meeting, Friday, November 19, 2021, at 3:00 P.M. The combined
meeting will be held in the Government Chamber at Government Plaza (505 Travis Street).
_______________________________________________________________________________
ADMINISTRATIVE CONFERENCE

AND

CITY COUNCIL MEETING AGENDA
November 19, 2021
Copyright 2021 KSLA. All rights reserved.