KSLA INVESTIGATES: Shreveport sees disturbing trend in homicides over last 2 years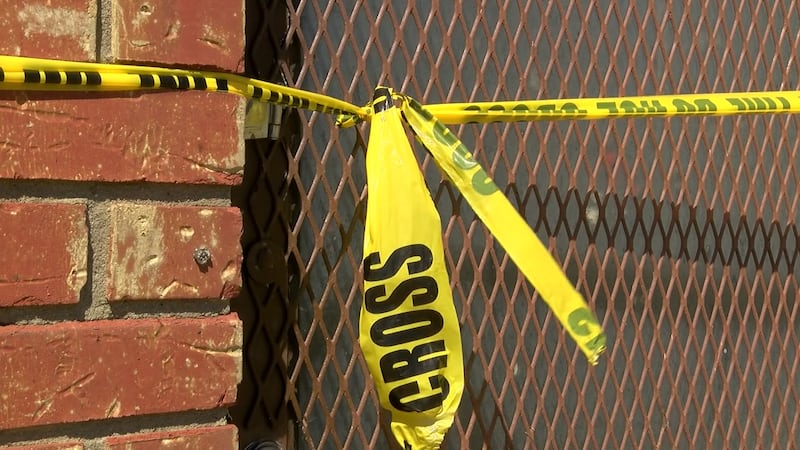 Published: Oct. 20, 2021 at 12:04 PM CDT
|
Updated: Oct. 21, 2021 at 4:34 PM CDT
SHREVEPORT, La. (KSLA) - In the 24-month period from Oct. 1, 2019 to Sep. 30, 2021, Shreveport witnessed 148 homicides, marking the deadliest period in the city's history. That averages out to six unjustified killings each month, with 137 of those people dying by gunshot wound.
KSLA Chief Investigative Reporter Stacey Cameron compiled these numbers by analyzing public data, press releases and reports disseminated by the Shreveport Police Department and the Caddo Parish Coroner's office.
Analyzing the demographic information known about each homicide victim killed between October 1, 2019, and September 30, 2021, reveals a troubling trend: young black men, under the age of 30 are dying at an alarming high rate. In fact, they account for 53% of all homicide victims.
"It's as if there is a virus, other than the coronavirus," said Riley Young, a retired SPD detective who now teaches criminal justice at LSU Shreveport.
Young was on the police force back in the late 80′s and early 90′s when Shreveport witnessed the so-called "crack wars" between the Bloods and Crips street gangs. He says today's street violence is different.
"The only understanding I can come to is that these young people, Jesus, they have no purpose. And with no purpose comes no guidance," said Riley.
Like earlier gang violence in Shreveport, this wave of killings is also largely a matter of gun violence. KSLA's analysis of the homicide data shows that 93% of the city's unjustified killings came by gunshot wound. Compare that to the national rate of 76% and the Louisiana figure of 90%.
"Gun violence is a serious issue that we need to address," said Dr. Jacquelyn Bowers, director of Emergency Services at Ochsner/LSU Health Shreveport. "When it comes to gunshot victims coming into our emergency room, we're seeing it in the morning. We're seeing it in the afternoon, and the evening. There is no longer a time period that you have some space protected away from gun violence."
Looking further at the data, men were murdered more often than women in Shreveport over the past 24 months: 135 male victims (91% of the unjustified deaths) versus just 13 female victims (9% of the unjustified deaths.) And black people account for the largest percentage of homicide victims when you analyze race: 141 victims (95% of the unjustified deaths) compared to five white victims (3% of the unjustified deaths) and just two victims of other races (2% of unjustified deaths.)
Taking a deeper dive into the age of homicide victims in Shreveport during this period, and you see adolescents (people under the age of 20) account for 20% of all homicide, juveniles were 15% of the victims, and 5 children (or 3% of all victims) under the age of ten were violently killed.
"Bodies in the street, every night bodies in the street," Riley said, referring to the spike in killings that has taken the lives of 14 teenagers in Shreveport so far this year. "There's a lot of serious prayer that's going on, because I mean there's no way that you can attack it. I mean it's like a virus."
Wanting to play a role in solving the problem, Bowers says Ochsner LSU Health Shreveport is working on a program, aimed at providing care to every life traumatized by gun violence.
"Let's say there's a gunshot victim, that's not the only victim. It's also the parents, it's the family members, it's the friends," said Bowers, "So our idea is to offer assistance to everyone impacted, medical care, mental health treatment. And try to not just have this violent crime not occur, but to stop recidivism and to assist the families back into a positive environment."
While Young says he hopes the hospital's plan is a start, he fears Shreveport's homicide rate will not get cured anytime soon, without a miracle.
"Unless there is divine intervention, we are in a real pickle here for awhile. It's just going to have to run its course," Riley said.
Copyright 2021 KSLA. All rights reserved.